This screaming orange Camaro is packing twin turbos, 3,000 horsepower, and a hell of a lucky streak.
Driver Doug Cline put 1,300 miles on this street-driven, big-block, twin-turbo vintage Camaro. On the last day of Rocky Mountain Race Week, even after all that thrashing, he pulled off a 191mph run at 10.2 seconds.
Unfortunately, he didn't pull the chutes.
So at the end of the run the badass Camaro took a nap in the sand. The car is ok, and so is Cline, but the turbochargers are most likely ruined. A dramatic end to a dramatic run. Watch the whole journey unfold, above, all the way to the boys pulling out that bright and beautiful Camaro.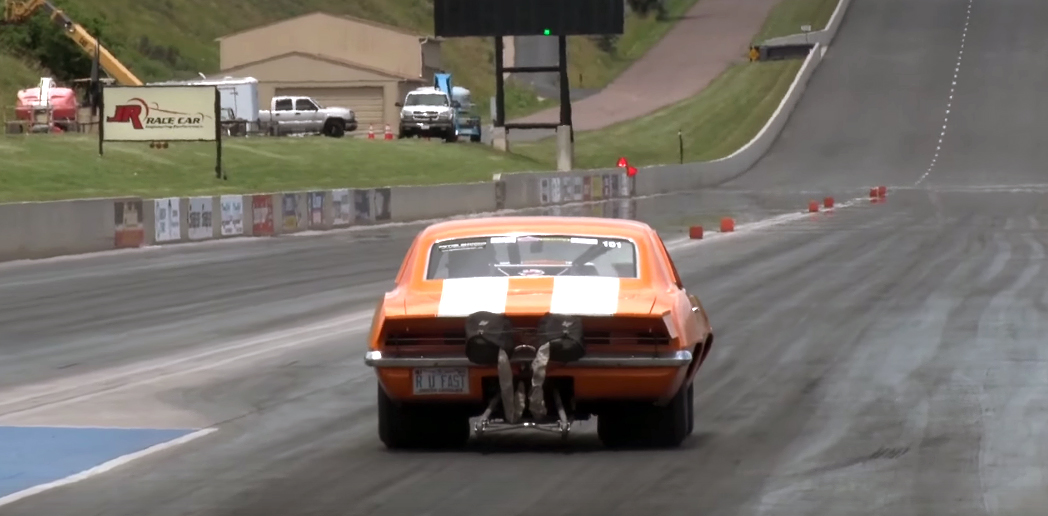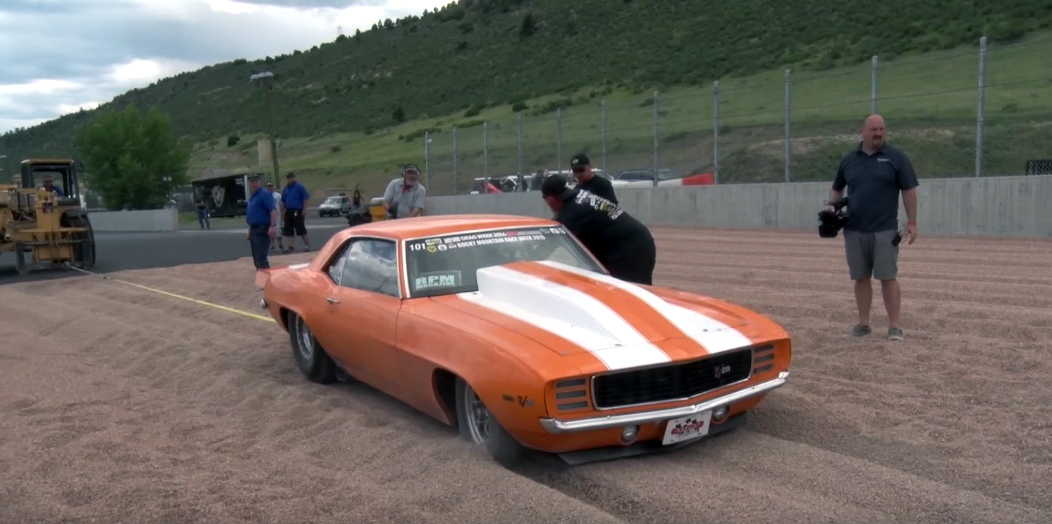 Comments
comments