This twin-turbo fourth-gen Camaro is stuffed to the gills with power.
Four thousand horsepower's worth, to be specific. This 2002 Camaro Z28 gets that power through a 481 cubic-inch billet block from Proline Racing, which is conveniently rated for exactly 4,000 horsepower. Precision Turbo's 98mm units turn up the heat. A transmission from Mark Mickie with a Pro Torque converter, AMS2000 boost controller, and fueling by FuelTech help it along.
Watch it slam the track at Memphis International Raceway. LMR knows a thing or two about a thing or two, so you can expect something awesome with this 4,000-horsepower Camaro.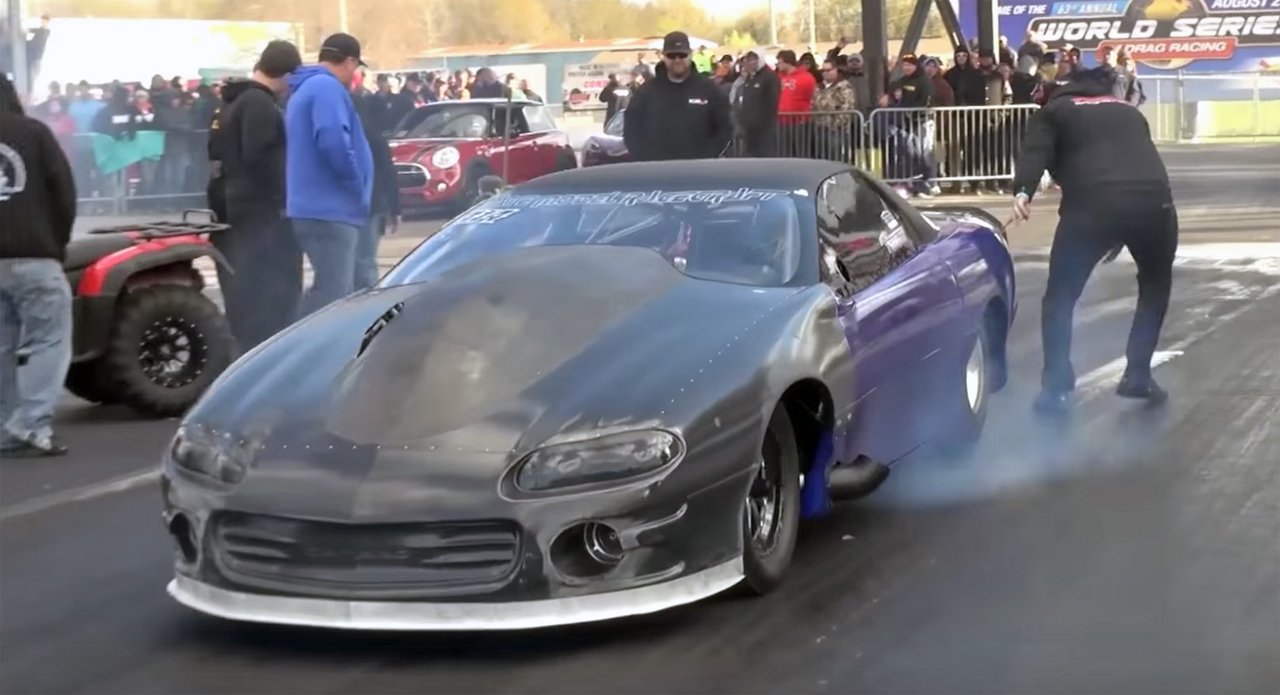 Comments
comments