Watch Top Gear's tame racing driver, the one and only Stig, take a Camaro Z/28 sideways on an empty runway.
The 505-horsepower fog machine is up against a BMW M6 and a Nissan GT-R, which are all incredibly red. All the better for seeing them through all the smoke. There are few finer sights on all the Interwebs than watching these three high-horsepower monsters sliding sideways in tandem, in eye-popping slow-motion.
Some say he liked driving the Z/28 the best. Others say that he's made of 90% burnt tires. All we know—even if the trio of Clarkson, May, and Hammond aren't here to confirm it—is that he's called The Stig.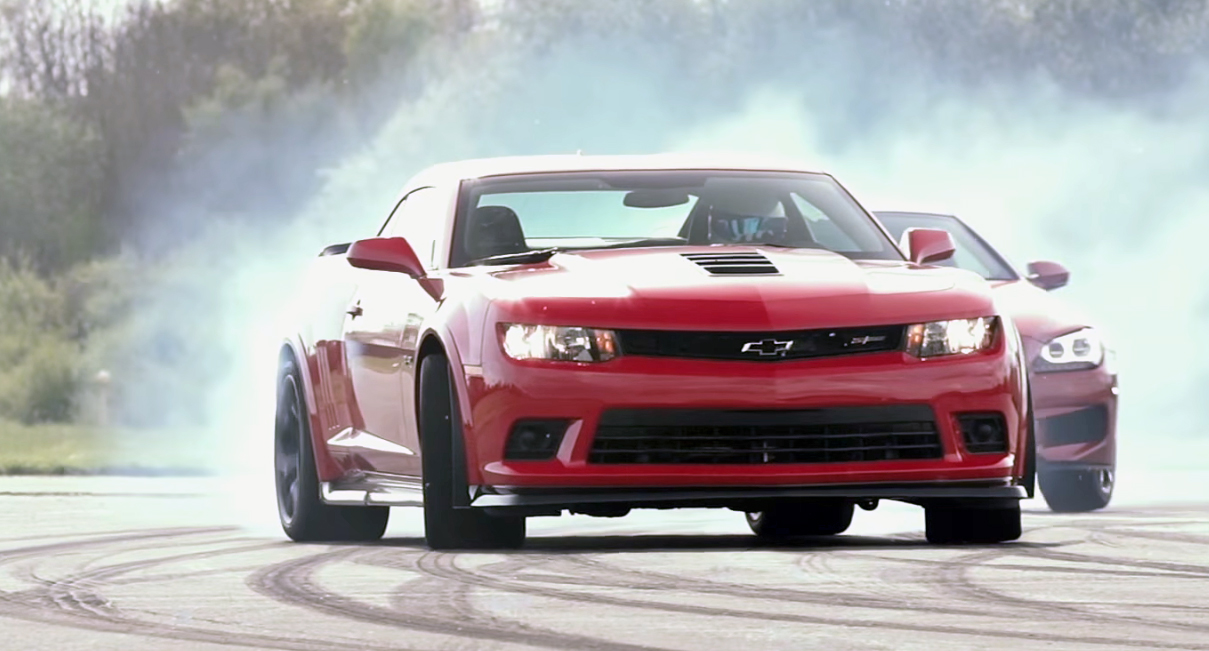 Comments
comments