One badass C6 Corvette ZR1 gets the full Late Model Racecraft treatment.
There's a whole list of modifications on the LS engine here, both internal and bolt-on, with forged internals and custom supercharger porting and nitrous providing the firepower here. (For a full list of what's been done, click through to the video.) All of that adds to a cool 1,000 horsepower, quite a gain over the stock 638.
As the dyno shows, this ZR1 and its 969 rear-wheel horsepower is no joke. But the street drive is where it truly shines. Listen to it roar in the sunshine outside, where the only hint to its potency is an enlarged hood. Another cool build from LMR.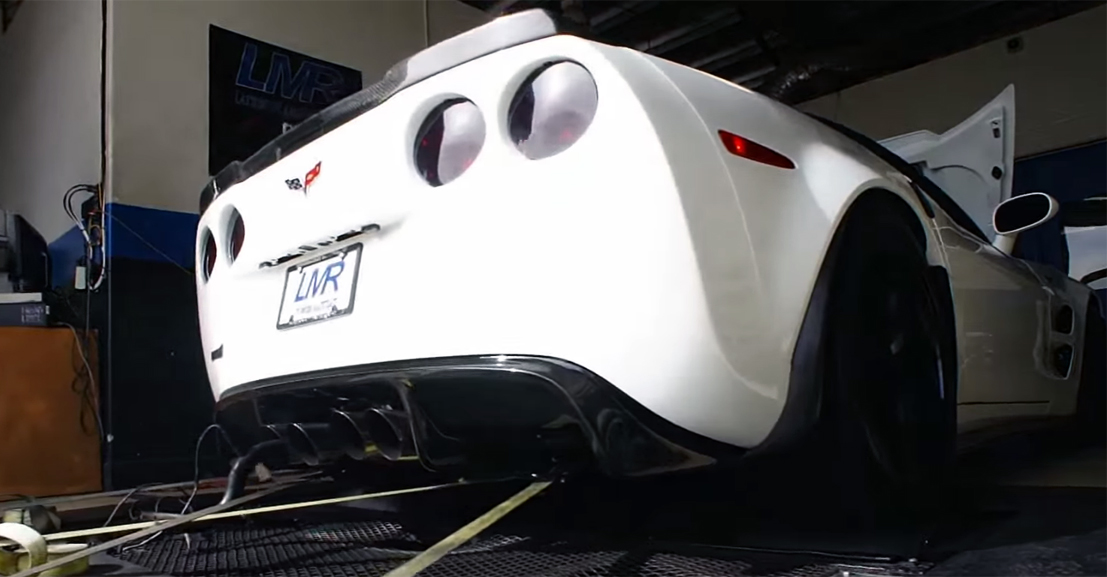 Comments
comments