Motor Trend's Best Drivers Car competition is so big in the automotive universe, it's like the Oscars: a star-studded events where every great sports and supercar makes an appearance. The biggest test of the year. The one guaranteed to rack up YouTube hits. Every car has to put their best foot forward, for their time in the spotlight, driven around Mazda Raceway Laguna Seca by none other than professional racer Randy Pobst…
And in the video above, the incredible Z06, with the Z07 package, made a noble attempt—but ultimately failed.
Don't get anyone wrong: the Z06 looks menacing, sounds fantastic, and rounds the Corkscrew with aplomb.
But there's a problem. "No horsepower," says Pobst, "not running right." The Z06 is broken. Its supercharger isn't engaging. Coming down the main straight, Pobst throws his hands up in frustration. If you notice the times and speeds, there's definitely something wrong: it should be taking its speeds way faster. But in the end, Pobst, and legions of Corvette fanboys everywhere, are disappointed.
More to come on this story—all in order to give the Z06 some credit.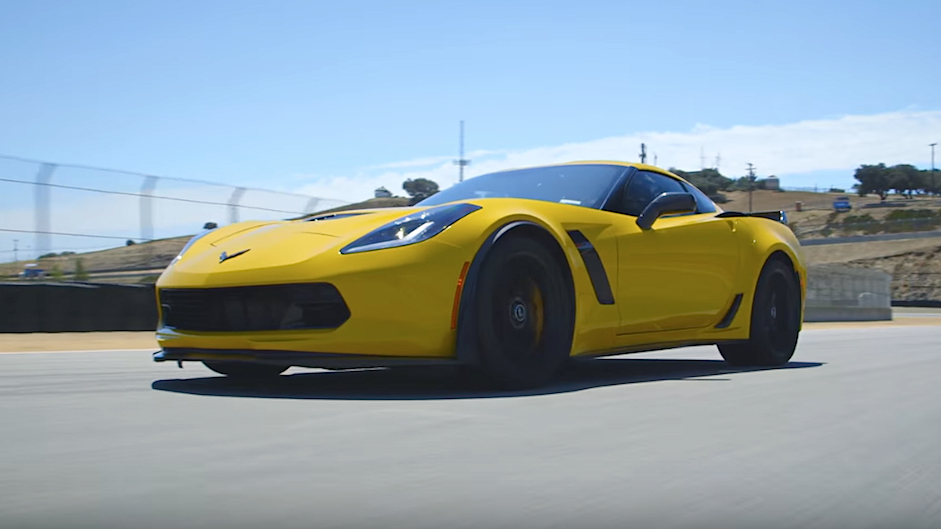 Comments
comments