If you've ever wanted to declare war on wheel gaps, this kit from Phastek Performance might just be your weapon.
Thing is, the stock sixth-gen Camaro is great, as we all know, and it doesn't have much in the way of wheel gaps. But the difference is still dramatic.
They lower your car by 1.5 inches. "The car handles great, no rubbing issues, feels stiffer in turns, and goes over bumps very well!" says Ricardo at Phastek.
It's currently available for both SS and V6 models, though not cars with Magnetic Ride Control, but testing for that is happening soon.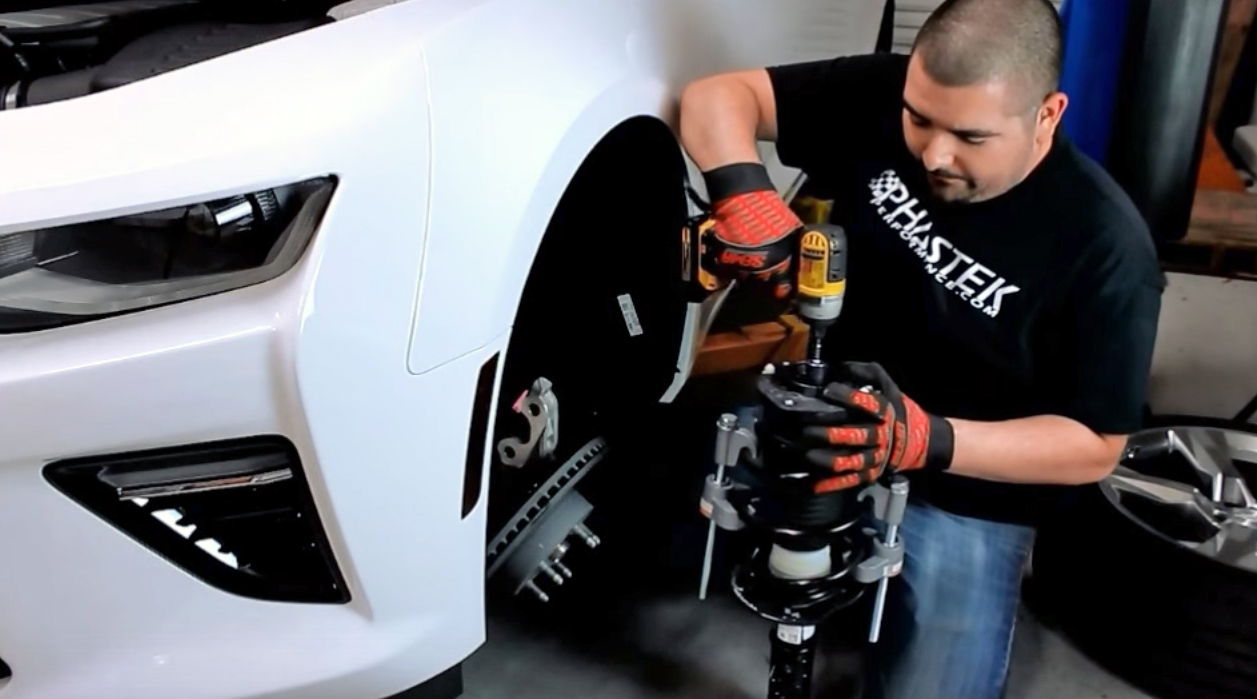 Comments
comments