The TFLcar Team is back out hunting for exciting prototypes in the Rocky Mountains, and to say they caught a big one would be an understatement!
Seen in the video above are 2018 Corvette ZR1 test mules and if you listen up you can hear the rumbling exhaust note in all its glory.
According to MotorAuthority, "GM is known to be working on a new LT5 V-8, though this is expected to be reserved for the C8. Instead, look for an uprated version of the C7 Z06's LT4. Don't be surprised if the supercharged 6.2-liter V-8 ends up delivering more than 700 hp for the C7 ZR1."
The new ZR1 has been spotted in convertible form as well.
We're hopeful for a world premiere of the new ZR1 at the 2017 NAIAS.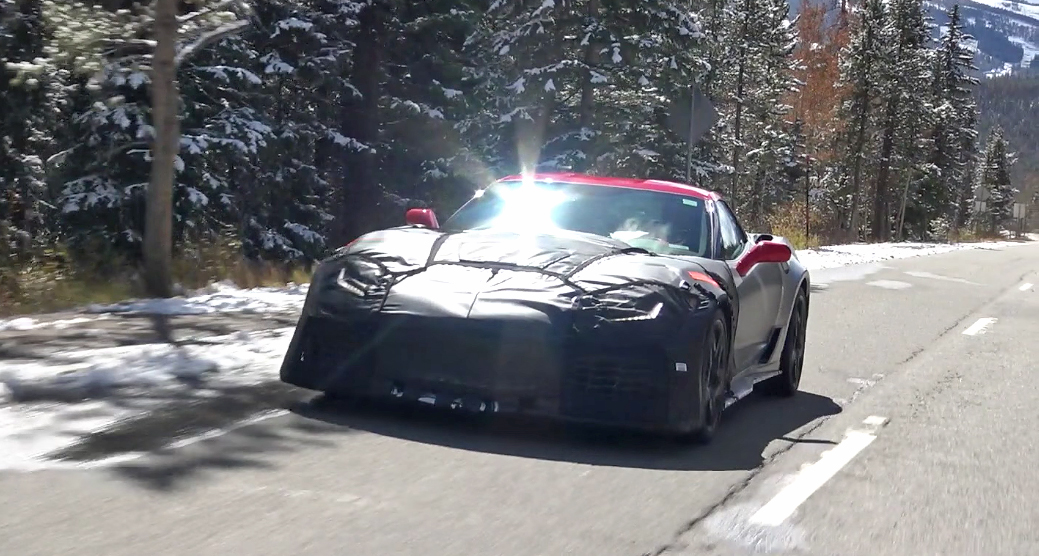 Comments
comments