Last week the southeastern United States was hit hard by Hurricane Matthew as it moved very close to the coasts of Florida, Georgia, South Carolina and North Carolina.
In the days leading up to Matthew making landfall, every local government, news, and social media outlet shared repeated warnings to take shelter from this destructive storm system, but there's always some who just don't listen, or try to ride out the storm regardless.
The owner of this particular C5 seemed to think he and his Vette could outrun mother nature herself. The rising waters and stormy skies came up fast on this poor car, and soon enough it was all over.
Stalling in the high water sealed this car's fate early. Might want to avoid any salvage title C5's you see for a while.
Another quick clip:
The silver Corvette. Part of Matthew's wrath. @WAVY_News pic.twitter.com/EJxSvJfYV1

— Andy Fox (@AndyFoxWAVY) October 9, 2016
Source Corvette Blogger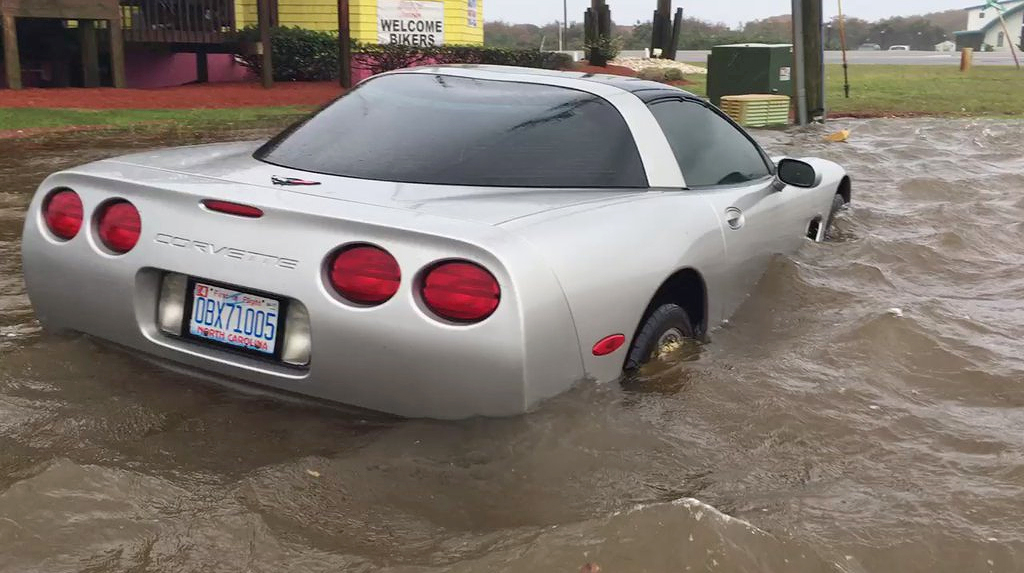 Comments
comments