Wagons are cool. Fast wagons are cool. And this LS-powered Cadillac CTS-V wagon with a widebody kit and killer dragstrip times is especially cool.
As seen at the 2014 Holley LS Fest, this CTS-V wagon wears its bolt-ons well. Mods include a VTR Stage 2 cam, American Racing headers. intake and throttle body, and ported heads mated to the stock supercharger.
All that is good for 681 horsepower to the rear wheels, and a quarter-mile time of 10.7 seconds. IT looks good flying down the track, too. Hauling' ass, haulin' everything else, too. This wagon is business in front and party all around.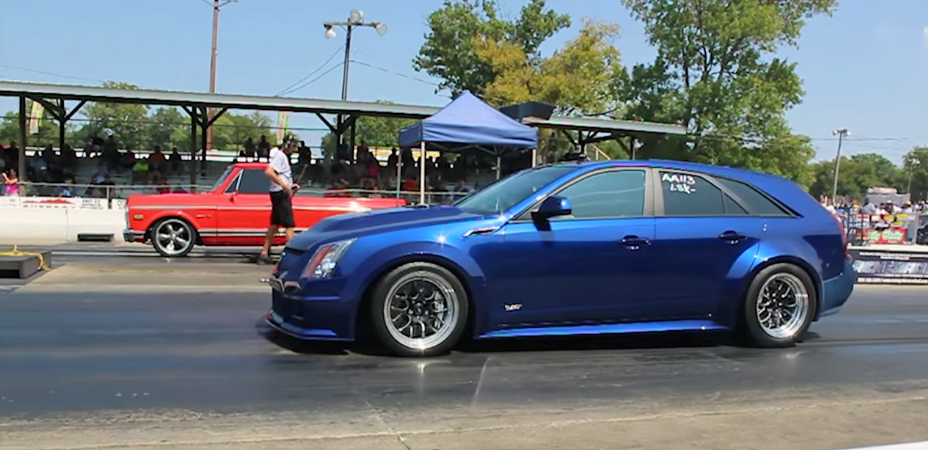 Comments
comments