The power-mad people at Hennessey have bestowed upon the world a C7 Corvette with 1000 horsepower, just like you always thought they would.
The tuning company's HPE1000 package adds their famous 2.9-liter supercharger, but a turbo option is also available for buyers. New cylinder heads, camshafts, intercooler, pulley and a tune complement the rest.
The package isn't ready yet, because so much reliable power is too potent to be unleashed. But when it will, it'll come with a 3-year/36,000-mile warranty, as with all Hennessey packages.
Watch it get tested at Hennessey's facility and dragstrip outside Texas. And listen to it roar.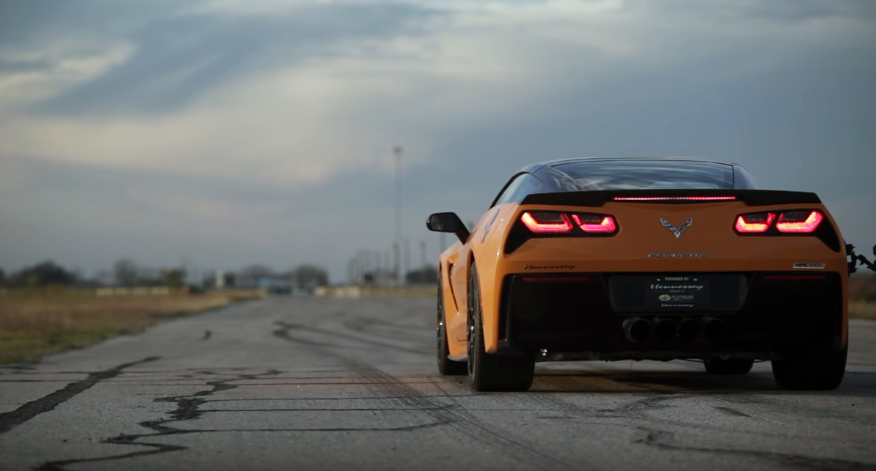 Comments
comments