A C7 Corvette Stingray gets the whole suite of Borla-built long-tube headers, off-road-only x-pipe, and an S-Type four-valve exhaust. And boy does it sound good.
We previously featured this same Corvette, as we listened to Borla technicians explain the C7 Corvette's different modes. But now, it's time to hear that same Corvette as it's unleashed on a dyno.
It's good that the company chose a droptop, so the lucky driver can really get up close and personal with the sound. A gain of 22.2 horsepower and 26.49 ft-lbs of torque isn't so bad, either. Check it out.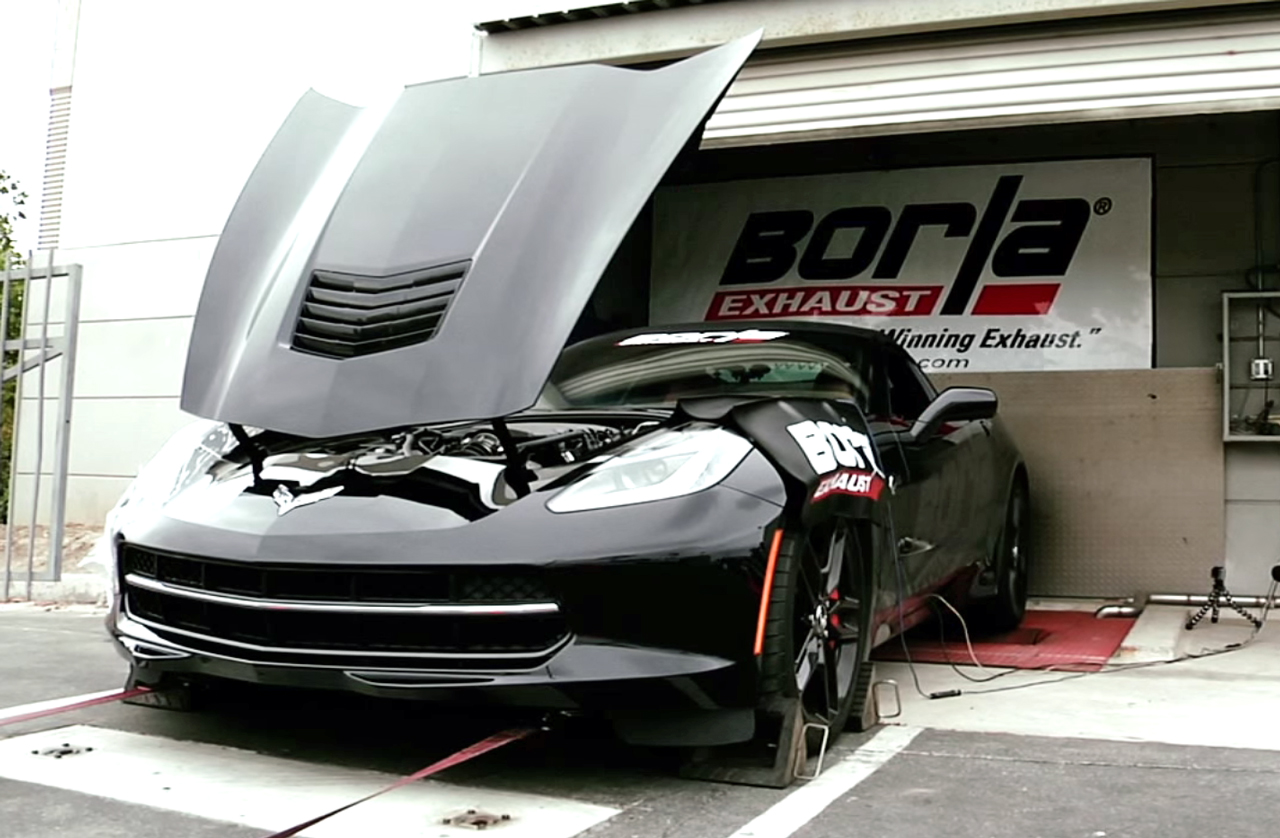 Comments
comments