Against a field of supercars, this C7 Corvette Z06 that's been built by Callaway stands out with a roar.
There's all kinds of cool cars here: McLarens, Lamborghinis, a Ferrari 458 Italia, all in lurid colors and gleaming paint. But it's the grey Callaway SC757 Corvette that really hits hard.
The real action begins around the two-minute mark, after a sweep across all the eye candy hanging out in the paddock. It is at that point when the C7 Z06, complete with Callaway badging, really fires off its standing-millrun down the runway.
If you give Callaway $18,000, the fine folks will build you an SC757 of your own. Out of that LT4 engine comes Callaway's GenThree supercharger, intercooler and intake, good for 757 brake horsepower and /777 lb-ft of torque. That's more than enough to run against these big dogs—and sound like hell, too.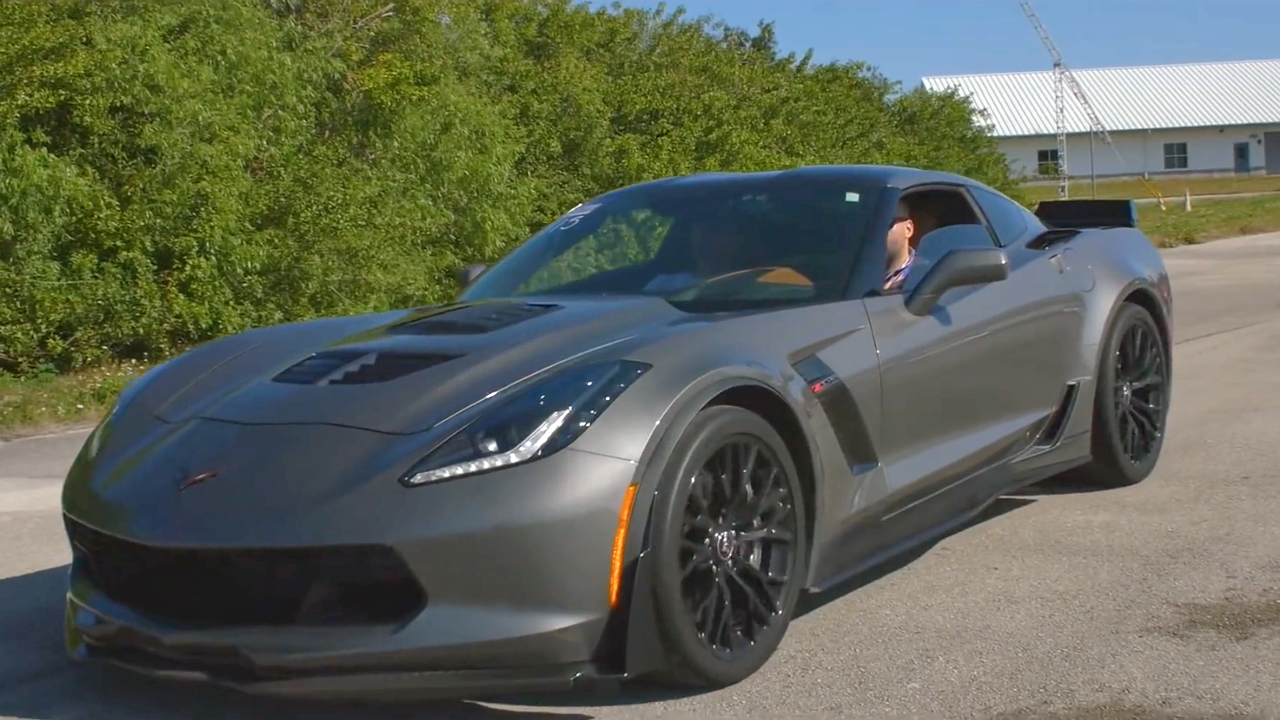 Comments
comments