Chevrolet made an appearance at this year's SEMA show in Las Vegas, but there was more to their offerings than just the Stingray Z51 concept.
Seven Camaros in total made an appearance. Starting with the aptly-named Red Accent Package to the Black Accent Package, four more packages included a Performance concept (self-explanatory), a lime green Krypton concept, a Black concept that was, well, blacked out, and a heritage-aping Hyper concept in blue.
And, of course, there was the race-ready COPO Camaro.
A badass grey Silverado showed up onstage, too, resembling a transformer, which is apt. And then Chevrolet brought onstage Kid Rock, who had a truck shown off as well. Watch the whole thing above, courtesy of our friends at TFLCar.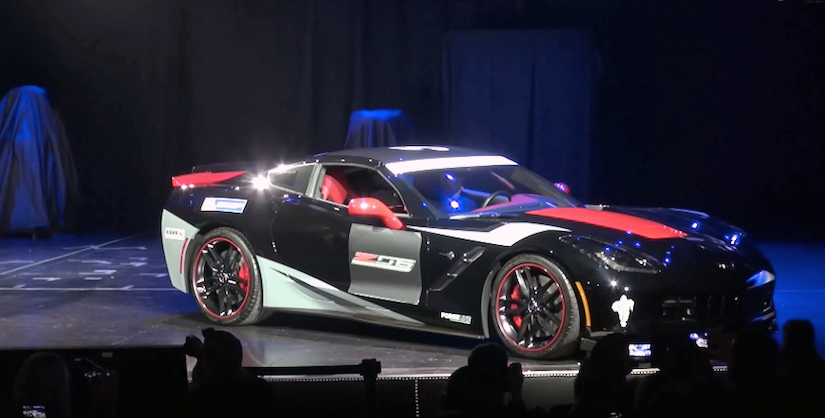 Comments
comments