Richard Rawlings and the Gas Monkey Garage crew built this beautiful 1968 Corvette to match a Hot Wheels car perfectly—complete with sky-high blower sticking out of the hood.
It's enough to make anyone pretend that they're five years old, all over again.
A 427 Corvette with a four-speed, a huge Weiand 871 blower, and dual Holley 750 carburetors will line up with anyone's youthful dreams. Everything's been gone over on this car, from the custom mag wheels to the sweet Redline tires to the suspension, brakes, steering—and, of course, that awesome metalflake gold paint job.
It's one cool Corvette from the "Fast N' Loud" show. Come scoop it up January 30th at Barrett-Jackson, the premier auction venue for reliving your childhood with big stacks of cash.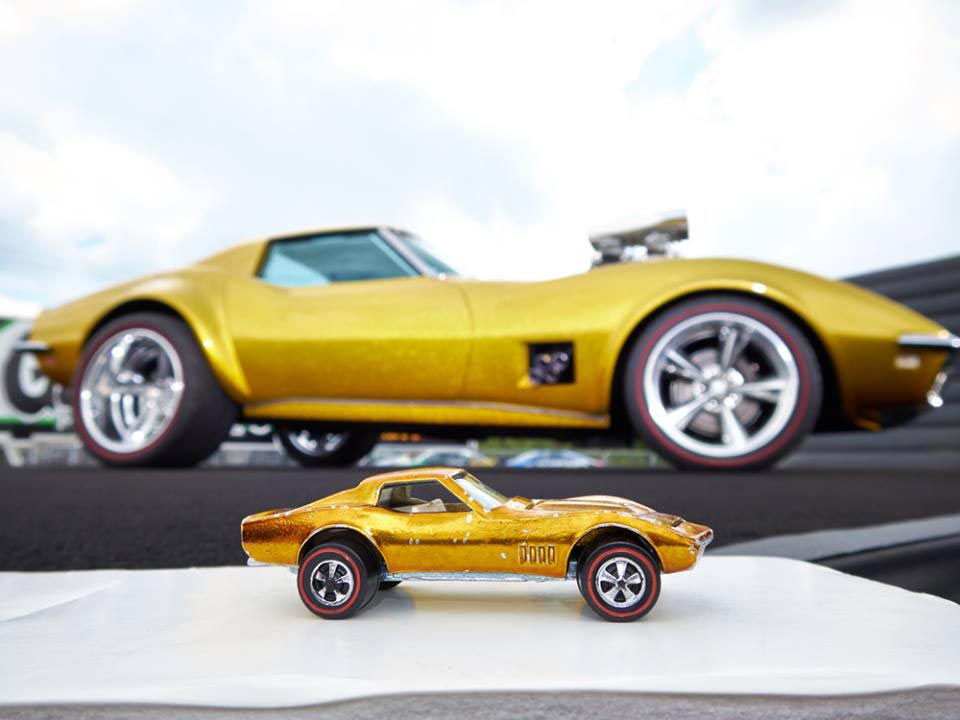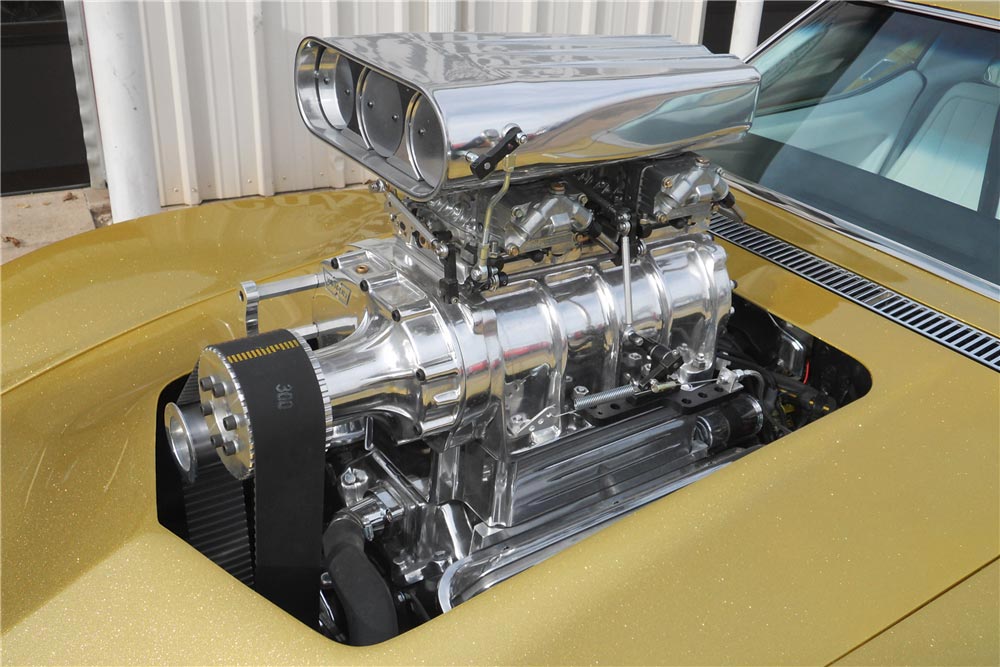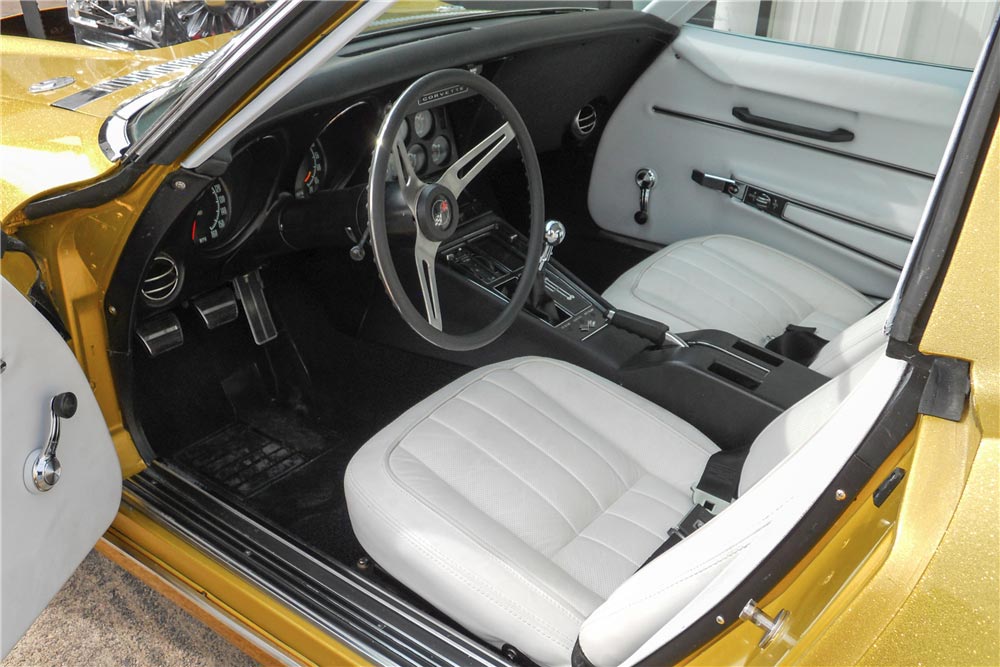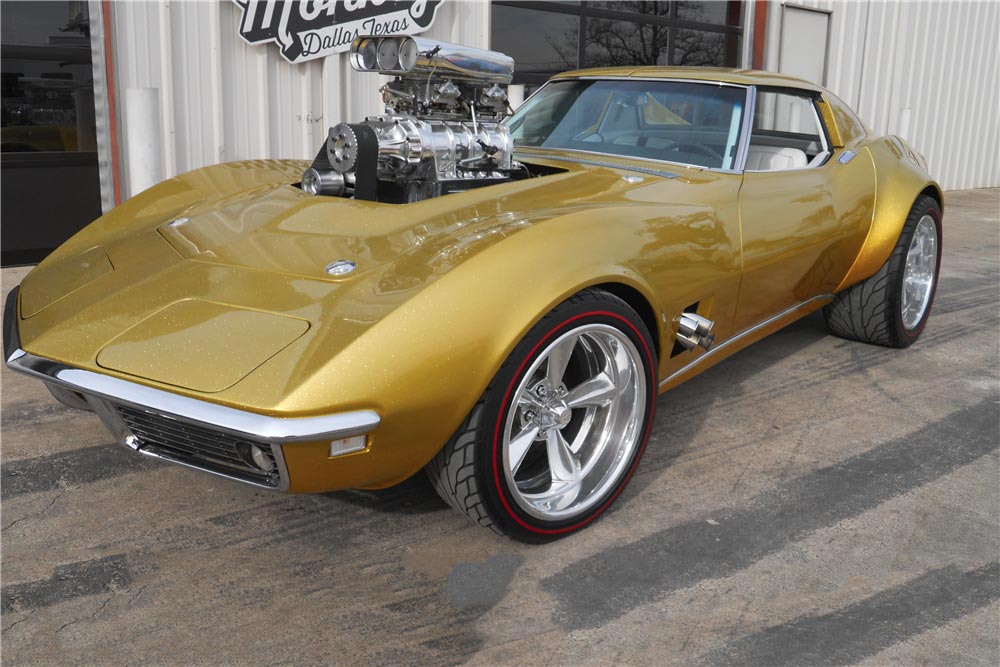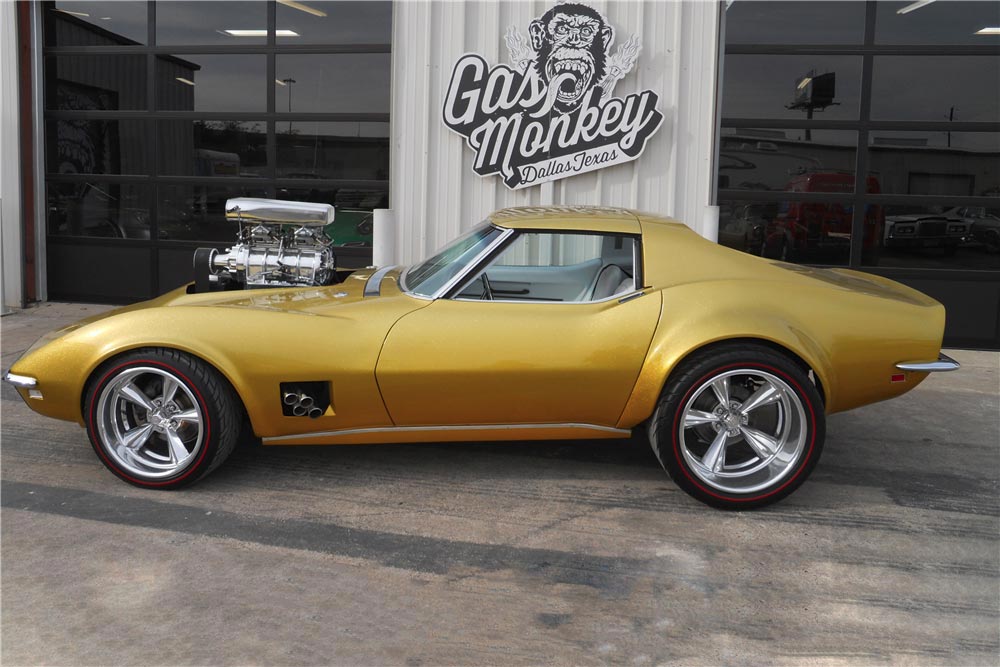 Comments
comments