If 1,000 horsepower in your Corvette is cool, then 1,000 horsepower in your Camaro is just as sweet.
Hennessey has the answer for that. The HPE1000 Supercharger Kit has now been adapted for the brand new sixth-gen Camaro SS.
First is the stroker with a 4-inch crankshaft kit that bumps up displacement to 416 cubic inches. Then, forged pistons and connecting rods are supplied with a balanced and blueprinted block. The entire valvetrain is gone through with CNC ported heads. All kinds of additional stuff happens. And then comes the high-flow supercharger.
And the "Powered by Hennessey premium floor mats."
All that forged internal work, and the supercharger, and the floor mats, are good for 1,000 brake horsepower at 6,800 rpm, and 887 lb-ft of torque at 4,200 rpm. To commemorate all the meats that will soon be smoked, you'll also get a slew of numbered plaques, a Certificate of Authenticity, and even a 1 year/12,00-mile warranty.
Cost? A cool $74,500. Which is pretty steep—but it's cheaper if you think that the power is free and the floor mats are what's really $74,500.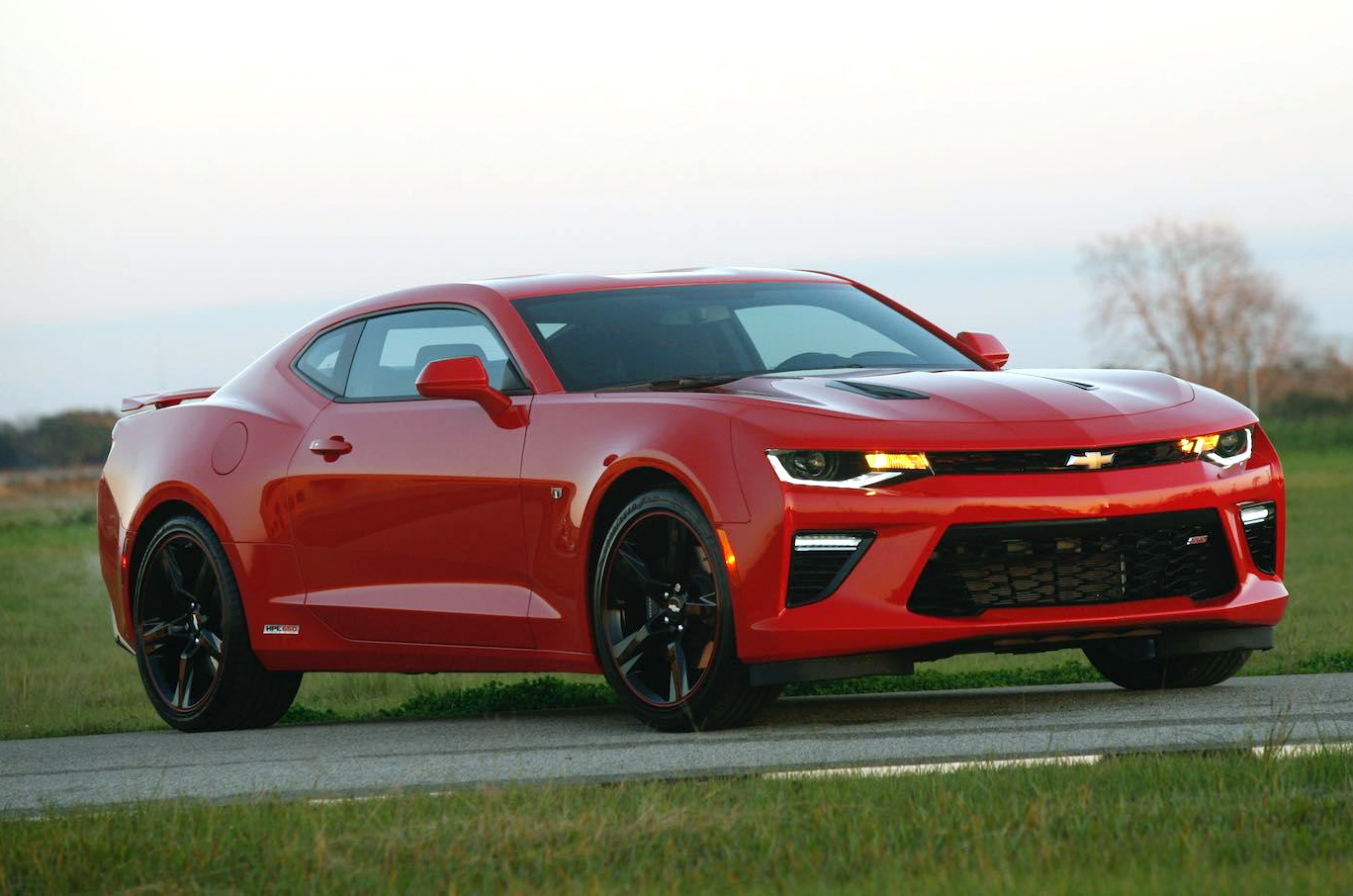 Comments
comments