House of Boost of Kansas City, Missouri has a simple motto: "We make fast stuff faster." With this 1,300-horsepower C6 Corvette Z06 hitting the dyno and then the street, that's an apt descriptor.
This little red Corvette features a LS7 built by House of Boost, albeit still rocking factory block and heads, with a forced induction cam and fuel system good for 1,800 horsepower. There's a ProCharger F2 supercharger on it, a House of Boost/Aeromotive fuel system, and an built 4L80E by RPM Transmission.
All told, that's good for 1,103 horsepower to the rear wheels, which translates real nice on the dyno, with the sheet to prove it. From the dyno to the street and then to the dragstrip, this beast never fails to impress.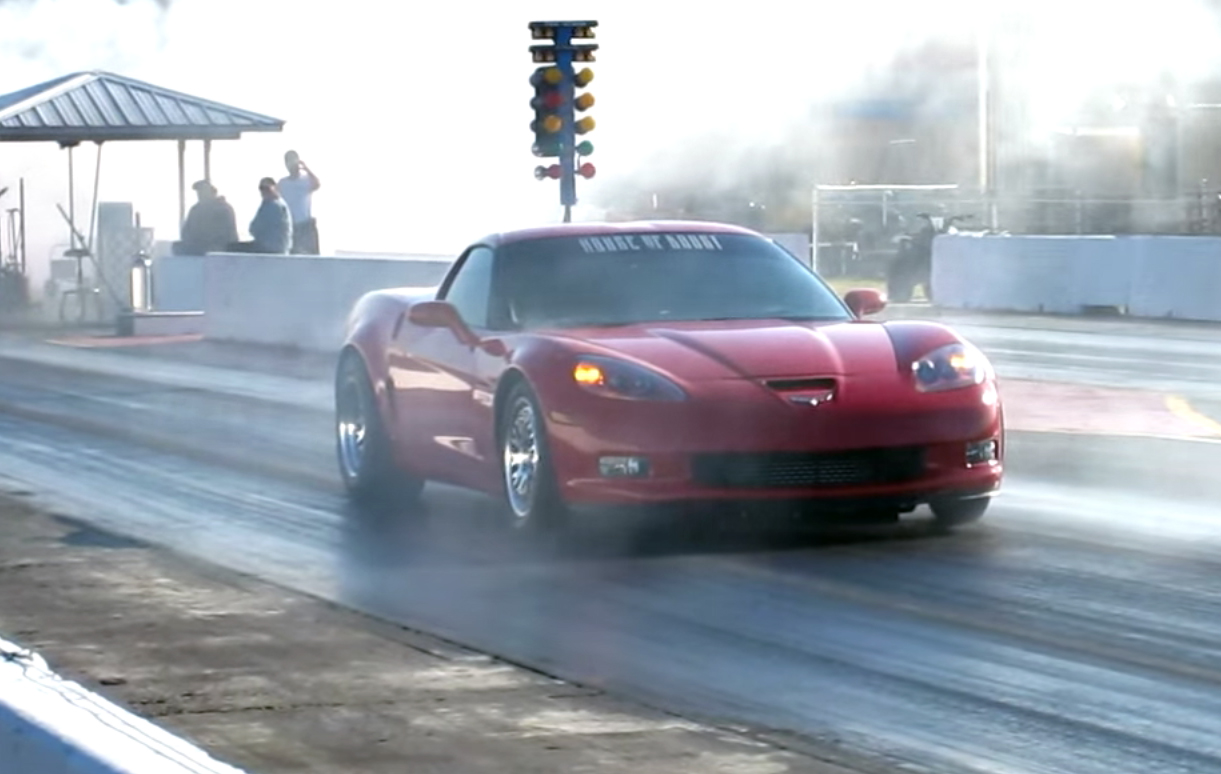 Comments
comments