On this C6 Corvette ZR1's first run, it finishes the quarter-mile in the 10-second range. If that's not a hell of a time, we don't know what is.
Of course, there's Lethal Performance behind this car's awesome run. This car has full bolt-ons, heads and cam, nitrous, and a ported supercharger that brings the car into the mid-6s. Its next few runs are even quicker: 10.3 seconds against a strangely blue GT-R, and then just edging onto the 9s.
And yes, in its quest for speed, it does finally break into that vaunted number: 9.3 seconds, at 157.8 mph. The video description asserts something very important: "car will be into the 8-second 160mph soon," and that is not too far of a stretch.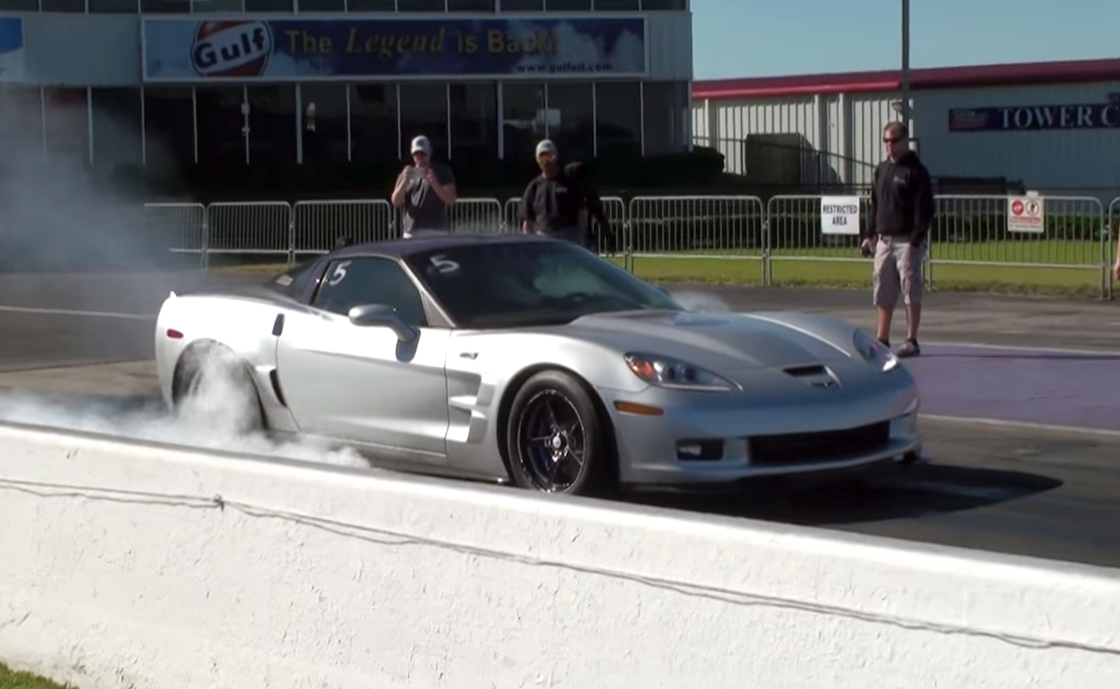 Comments
comments