Look, the action of leaving a car meet can be a high pressure experience. We all want to show off, to prove that we are just as cool as our car. Or maybe even just show off to the crowd gathered to watch cars peel off into the rest of their day. But not all of us can fully control the red mist that descends on us as we get into our car after a good car show. Some of us can't control the urge to step on the loud pedal on cold tires, in a short gear, right out into traffic. And luckily for us, when the red mist does win, and someone does fail, smartphone cameras and go-pros are always at the ready.
This clip comes to us from Europe, which adds an odd touch to this video. Including the fact that it is not the stereotypical mustang owner doing the wrecking, but a C4 owner taking the cake.
Luckily no one was hurt, and the car only had minor damage. But lest this be a warning Vette owners, don't do as our pony loving brothers have done and become the next automotive meme.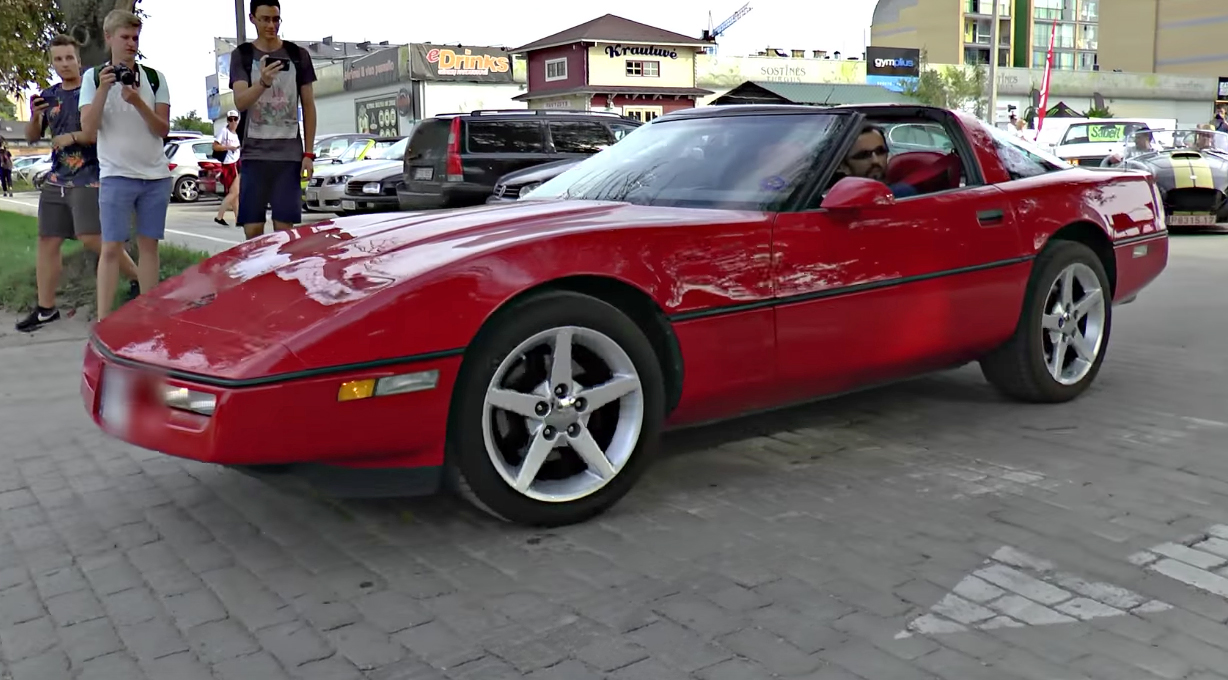 Comments
comments