Former Fear Factor host, stand-up comedian, and UFC commentator Joe Rogan, pops into Leno's garage and takes him for a ride in his modded classic that features killer customization by Steve Strope of Pure Vision.
In the longer-than-usual Leno's Garage clip, Rogan says he bought the car from RK Motors in Charlotte, North Carolina, and soon started adding his own personal touches like swapping out a distasteful-to-him burgandy interior and C6 chrome wheels.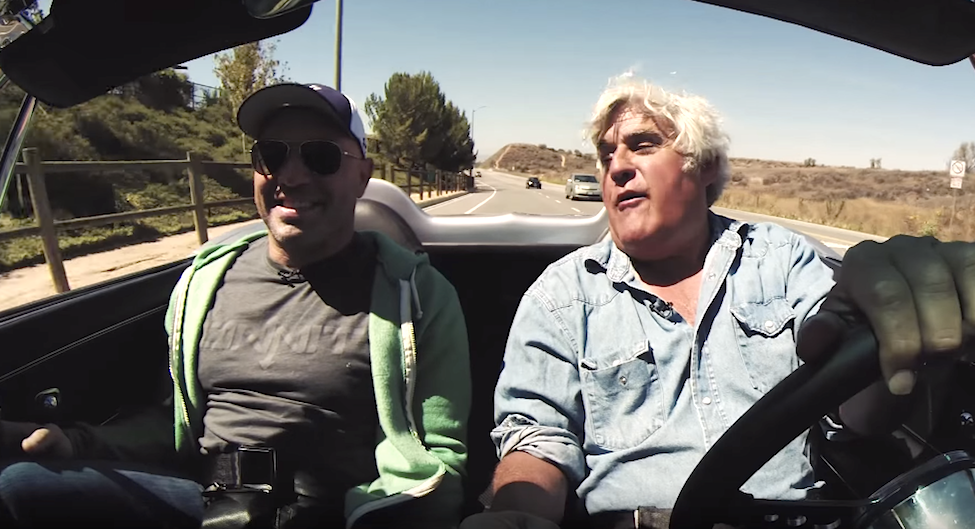 Rogan's C2 Stingray is powered by a supercharged LS1 engine that throws down gobs of power with massive low-end torque.
Rogan says he's always been a guy that loves the old looks but wants new underpinnings, and we can't help but feel exactly the same way, plus want seat time for ourselves in this killer Corvette!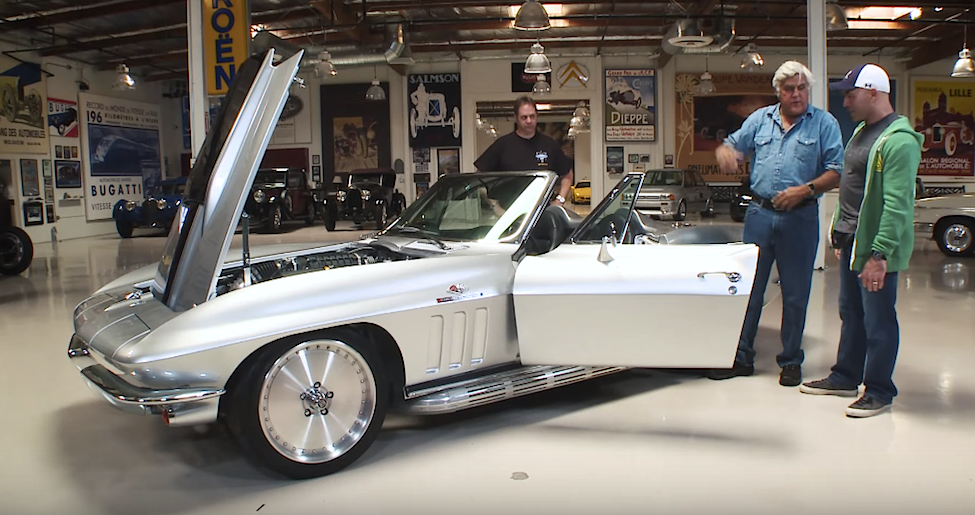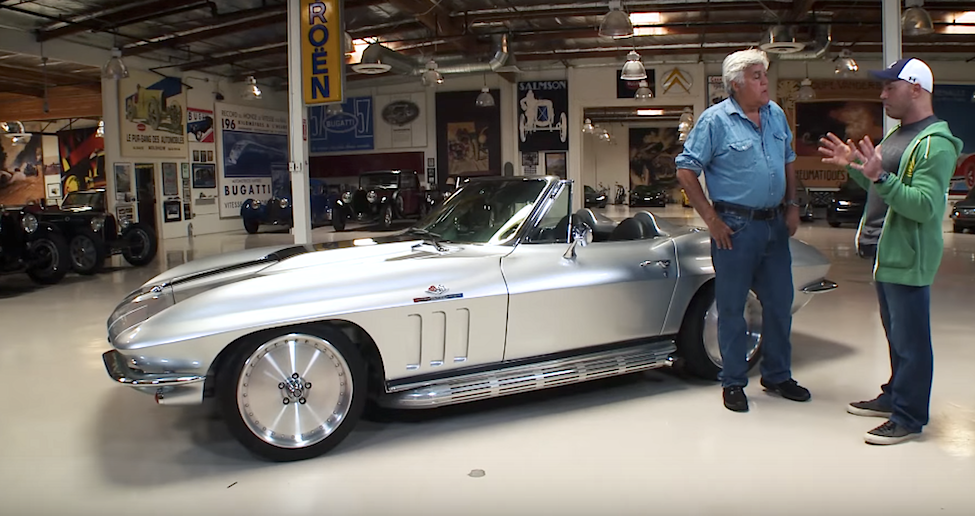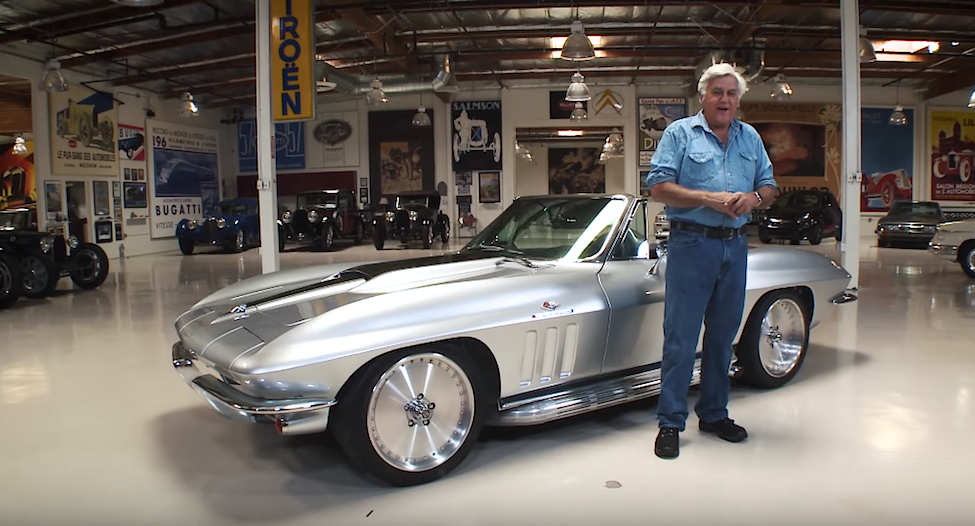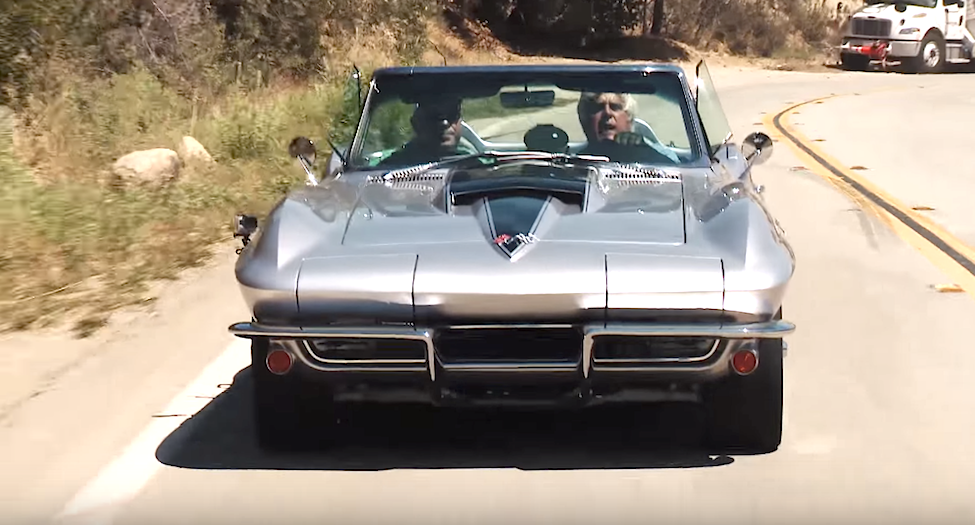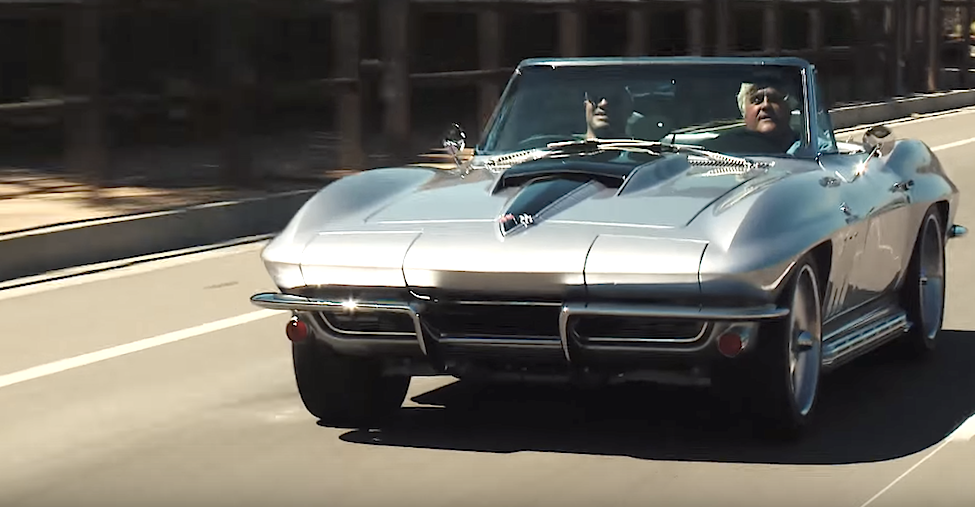 Comments
comments