Featured For Sale Near You Right Now
It seems Chevrolet was being a bit conservative when it first released specs on the new Corvette C7 Z06. According to the official press release that went along with the cars introduction, quarter-mile times of 10.95 seconds at 127 mph with the eight-speed automatic were noted, but here's yet another all-stock auto running a 10.42 second pass.
We're not entirely sure why the times were under-estimated, nor are we complaining one bit, these are just very pleasant surprises for Corvette fans.
As a refresher, the new Z06 is powered by Chevrolet's new LT4 supercharged 6.2L V8 engine, and cranks out 650 horsepower (485 kW) at 6,400 rpm, and 650 lb-ft of torque (881 Nm) at 3,600 rpm.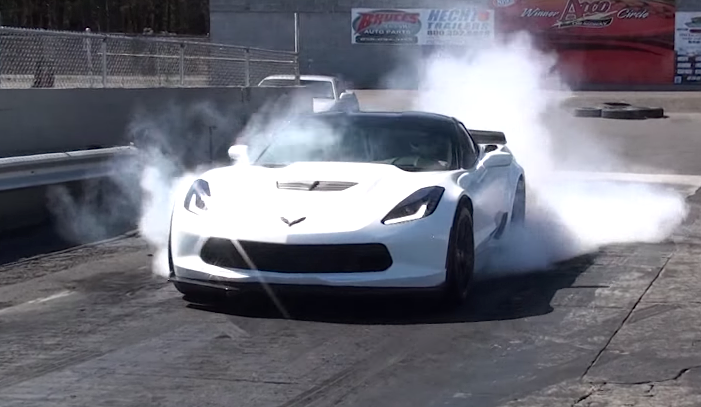 Comments
comments