Seeing a 918 Spyder in person is already a special experience, and it's always nice to see owners really using their car to the fullest.
This video has both wow factors, and the added bonus of the Million Dollar Hypercar's opponent, the mighty C7 Corvette Z06.
The clip is unfortunately more short than sweet, but worth watching for the eye candy alone.
We've seen plenty of modded Z06-ers running 10s with light modifications so a rematch could be in order soon enough! Hat tip to High Tech Corvette for the video!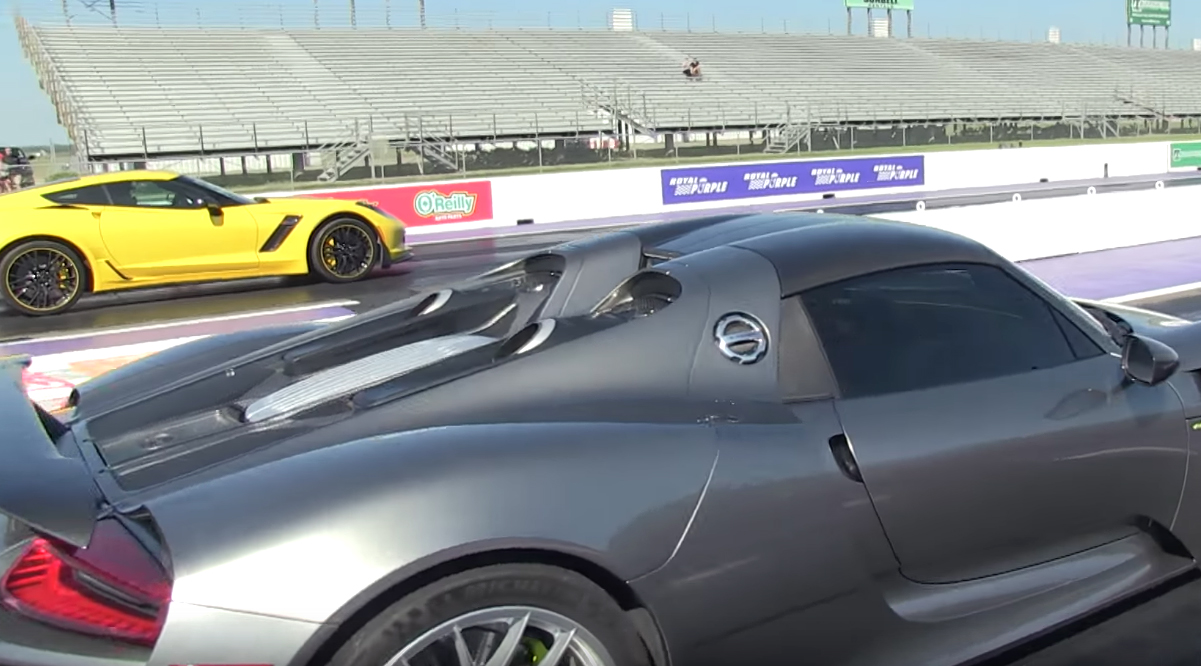 Comments
comments