Britex may have has sent the UK into a tizzy last week, but so did the famous Goodwood Festival of Speed, albeit for entirely different reasons.
The yearly automotive spectacle put on by Lord March is no doubt a bucket-worthy event. Dominated by the likes of Porsche, Lamborghini, Ferrari, and the Aston Martins of the world, it's nice to see one of our very own American bruts make the British crowd go wild.
In the video above check out GM Bigwig Mark Reuss debuting the line lock function on the all-new 2017 Chevy Camaro ZL1 at the Festival. Here's something you didn't know: Built into the function is a walking burnout mode that works for 15 seconds!
So how does all this work? Michael Austin from Autoblog perfectly lays it out for you: "The function is activated through the launch control menu when the car is in Track mode and the transmission is in Drive or first gear. Once the line is activated in lock in the instrument cluster screen, the driver presses 80 pounds of pressure on the brake pedal. A status bar in the multifunction screen show a readout up to 100 percent. Then, mash the gas and light up the tires. The feature is intended for prepping for a drag strip run. But wait, there's more. Press both center buttons on the steering wheel pads – cruise control on the left and select on the right – and a rolling burnout kicks in. Line lock works for 15 seconds before cutting throttle."
The 2017 Camaro ZL1 goes on sale this fall with an estimated 640 horsepower. Enjoy and let us know your thoughts below.
Photo: @carnewsoficial on Instagram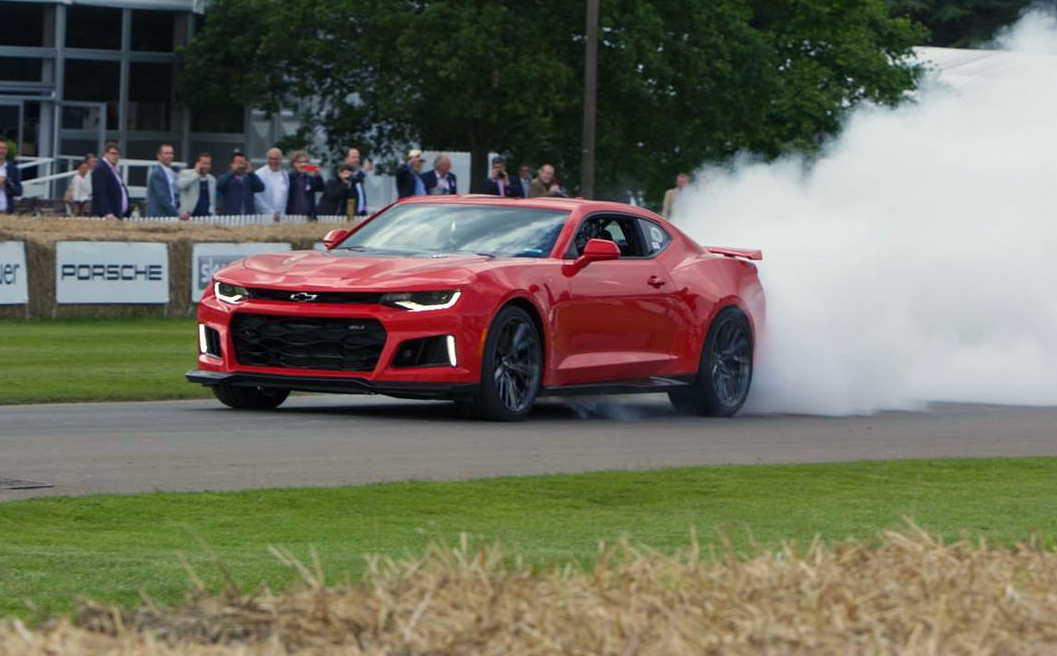 Comments
comments