Nothing beats a good driver. Road Test TV sent their own driver out to test a brand new C7 Corvette Z06, lightly modded with a pulley and tune, on stock Michelin Pilot Super Sport tires.
With the Z06's 6.2-liter supercharged LT4 V8, laying down 650 horsepower, the owner managed to eke out a 12.03-second time at 123mph. Which is okay. But with Road Test TV's man behind the wheel, the Z06 shaves nearly two seconds off its time: 10.56 seconds, at 131mph.
And another run sees 10.49 seconds at 130mph, with a hole shot victory.
It's all explained in detail, in the video. Alas, with better track conditions—and drag radials, of course—this mean Corvette should be running in the low 10s.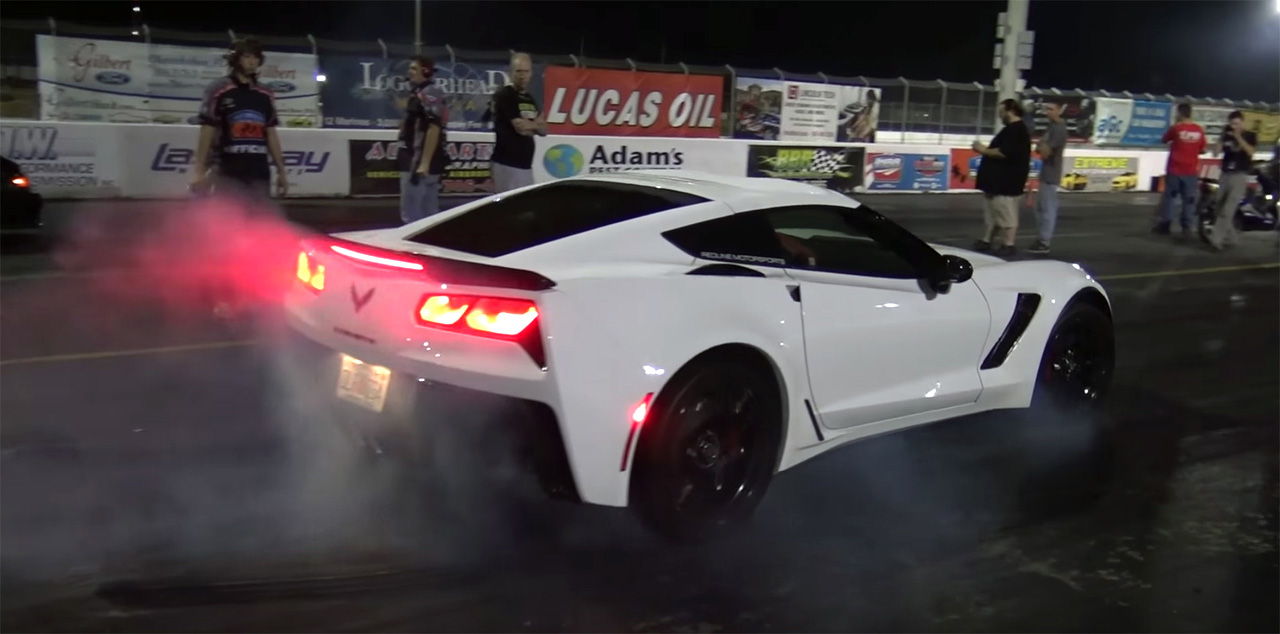 Comments
comments