We love the C5 Corvette Z06 around here—one of the best performance bargains out there today, and as the 2013 Texas Invitational video above proves, a car that continues to do fantastic burnouts.
For one afternoon's entertainment, you just need a few things: a Corvette, an empty airfield, and a set of big ol' Michelins. Maybe a turbo Porsche. That's also fun to have around.
A year later, at the 2014 Texas Invitational, that Porsche—whose nickname was "King Kong" and was pushing close to 1,300 horsepower—blew a tire and spun out, at 180 miles per hour. The driver escaped without injury, which is more than what we can say about the beautiful Porsche.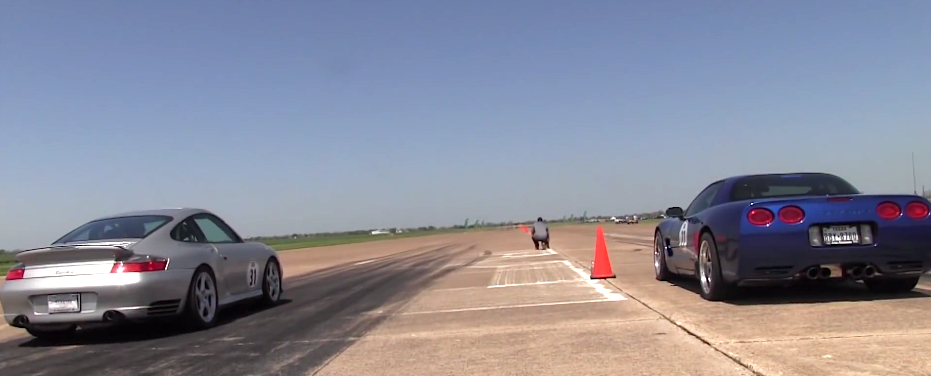 Comments
comments