It's still a few months to Independence Day, but if you're a true blue American, you can definitely enjoy this burnout year-round.
Go on, let out a few whoops and hollers as this 800-horsepower turbo C6 Corvette smokes the rear meats with an American flag out the window. Or is that 'Murican? Either way, this is a beautiful, long, smoky burnout with a patriotic twist.
Go on, check it out, watch the smokeshow from a few angles, and maybe buy a shirt. The fourth will come sooner than you think.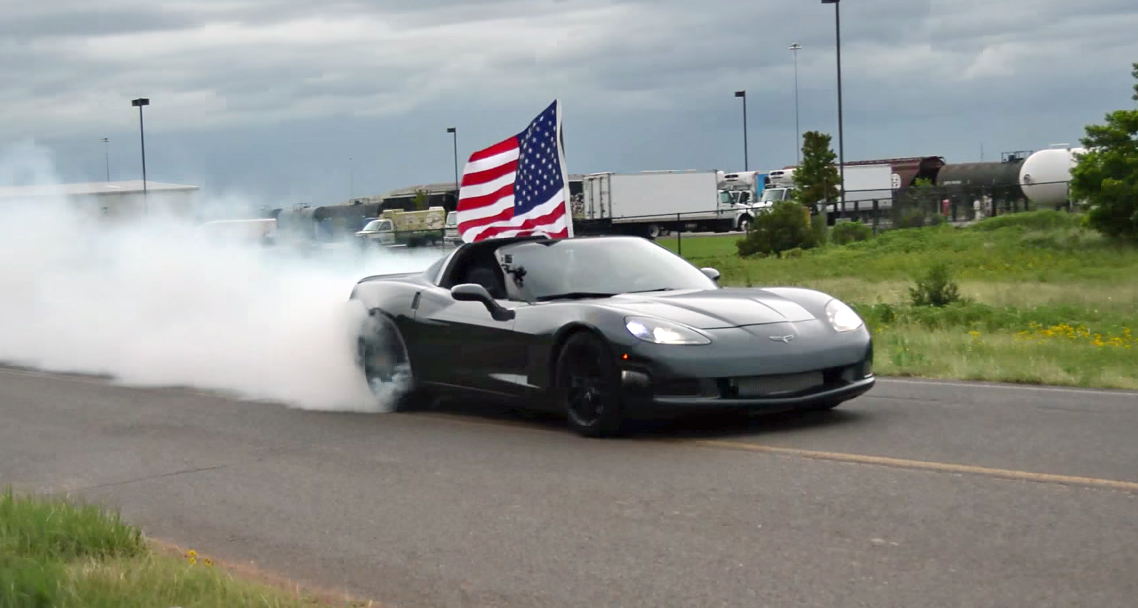 Comments
comments