"Yes," brags the YouTuber for the video above, "we had him swing the car that close to me ON PURPOSE."
Remember, it's good clean fun—in this short, smoky clip that features empty parking lots, a brand spanking new C7 Corvette Stingray, and a pair of tires that must be punished—until someone gets hurt. And since nobody got hurt, it must've been fun for everyone involved.
After the donuts are done, we get to see how the real tire massacre happens: down low so we hear the exhaust, the Corvette disappears in the midst of white smoke.
Of course, if you have a Corvette, you'd do exactly the same thing.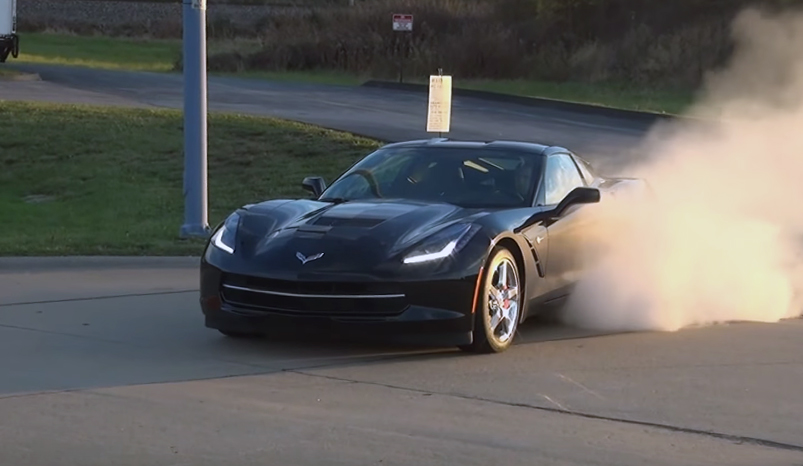 Comments
comments