Donuts are fun, make people smile, and some are downright tasty (especially when from Krispy Kreme), but doing donuts like this in a Corvette C3 Stingray, on an unpredictable surface in the middle of a car event, seems just plain dumb to us.
We can't help but cringe as the red Vette tears up the grass, sliding around cars, all the while putting spectators in harms way. You'll notice as the driver waves his hands around no one is waving back.
Thankfully the expected wreck never occurred. Let us know your thoughts on the video above.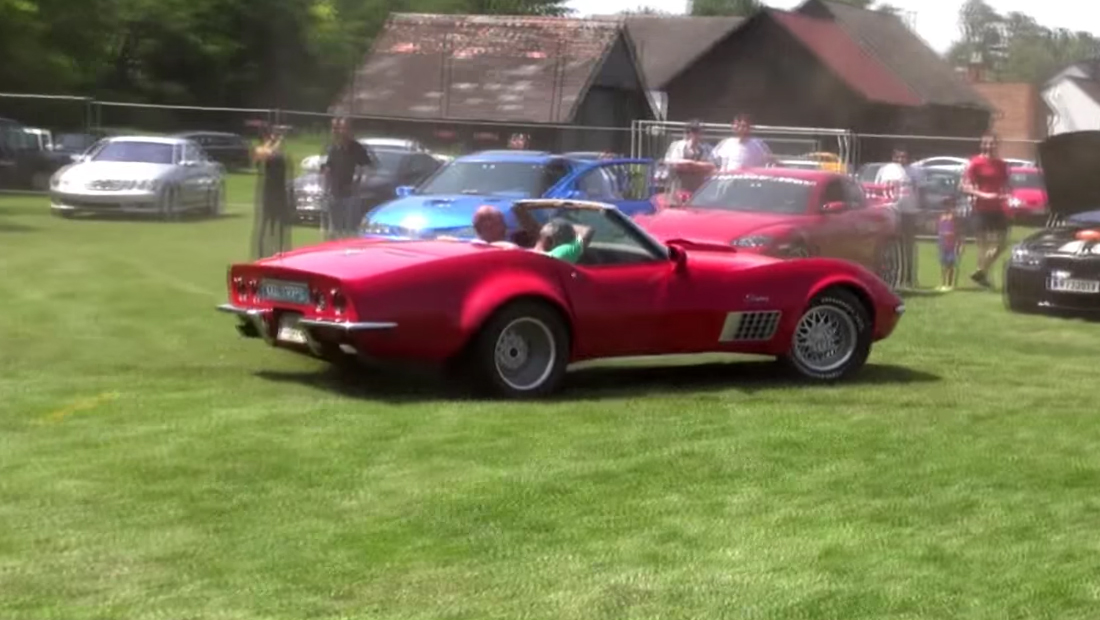 Comments
comments