It must be nice to share the whole track with your friends. At this private track rental, a white C6 Corvette ZR1 shares the asphalt against a Dodge Viper, a Shelby Mustang GT500, a Mercedes-Benz CLS, and about a billion Porsches.
There's even a black C6 Z06 in here, too.
And with the exception of the eye-searingly yellow Viper, and maybe a Porsche or two, the ZR1 takes them all down. Rolling from the turn and thundering down the main straight, the ZR1 looks and sounds like a beast. And the last race against the clearly modded Z06 is a neck-and-neck race worthy of a NASCAR finish.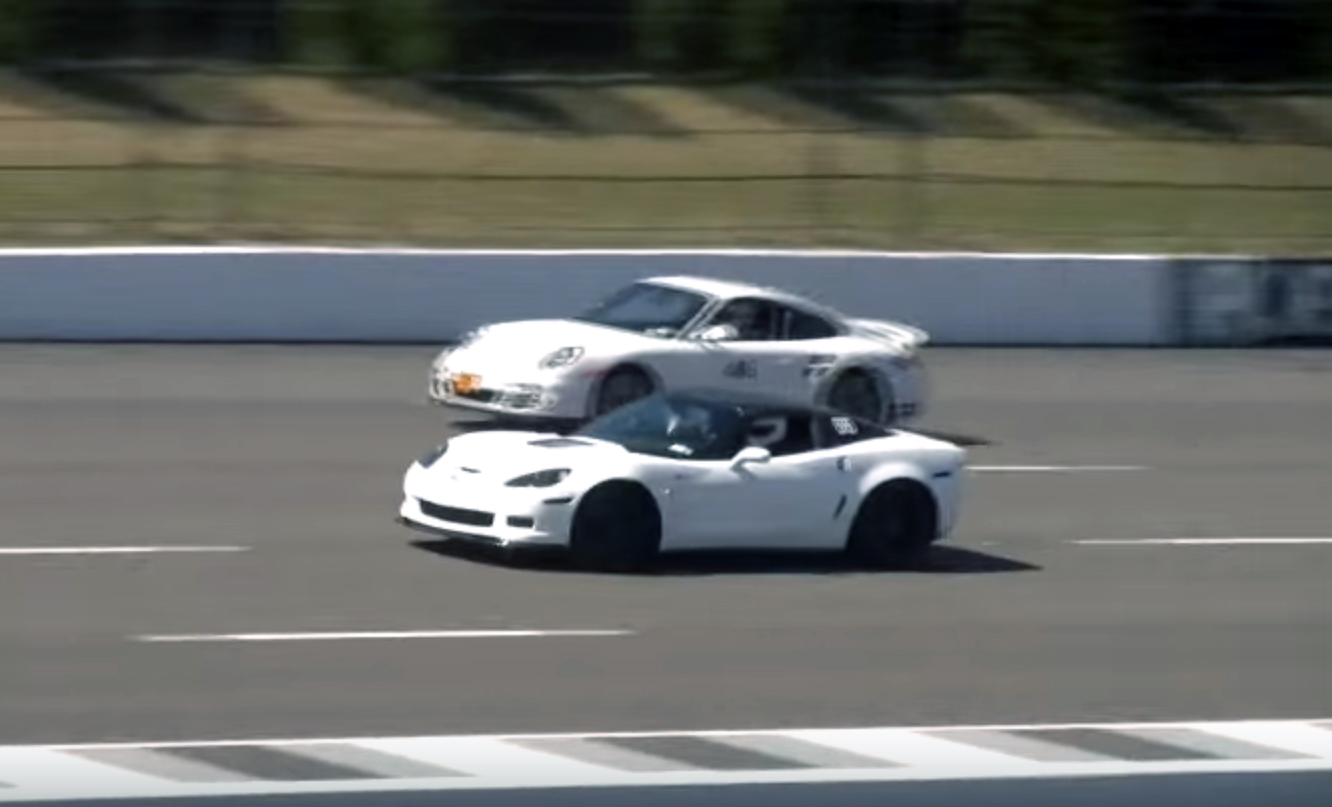 Comments
comments