Don't try this at home, kids.
It's rare to see a fast car pull out of a car show with such a flourish, and not crash.
But that's exactly what this cams and bolt-on C6 Z06 does: after a day at the Cruisin' Ocean City event, it does a couple of public donuts, it launches into a long, smoke-filled burnout all the way down the street. The plume of smoke sweeps over an entire lane of traffic. The crowd roars its approval.
It's practically a miracle that the car doesn't crash. We'd be watching a completely different video otherwise.
Either way, this might be evidence for the police. And, of course, your results may vary.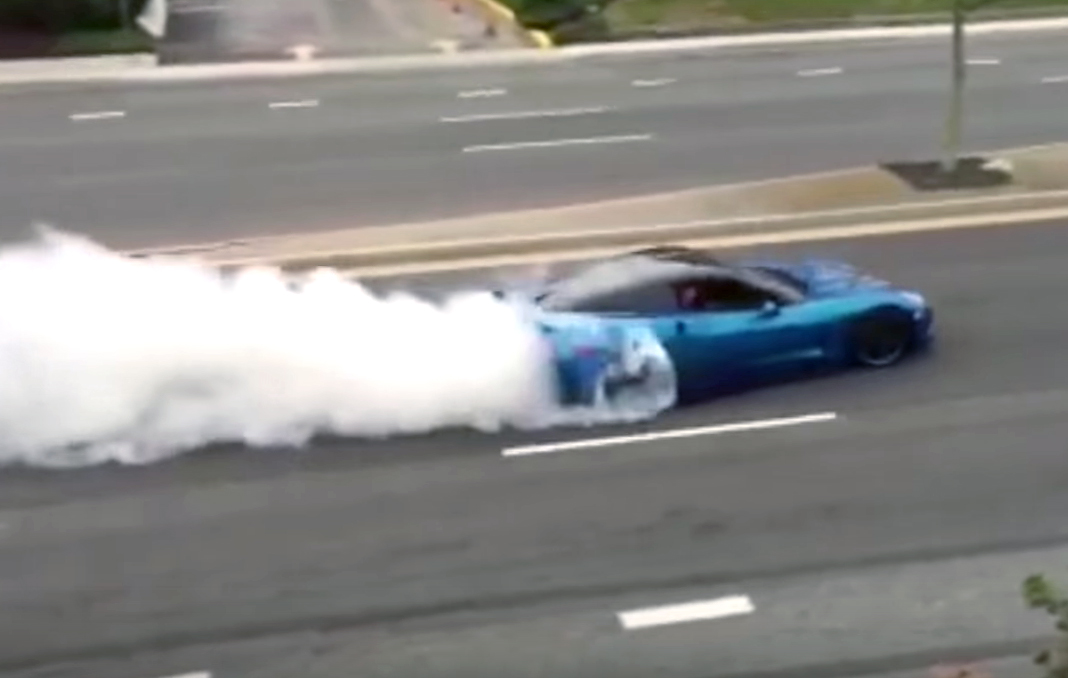 Comments
comments