We've seen LaFerrari owners behaving badly before, and this is no exception. Watching these guys try to destroy their multi-million-dollar supercar is the automotive equivalent of lighting a stack of $100 bills on fire at the end of a lit cigar while twirling one's mustache.
This bright yellow LaFerrari flies around this SoCal neighborhood and then pulls into some fancy house while smoking, which normally is par for the course with an Italian car, but the scrapes that accompany it going up the driveway make it sound
A Porsche GT3 gets in the action, too. And there just casually happens to be a Bugatti Veyron in the driveway. Evidently the Bugatti and the LaFerrari belong to the King of Qatar and his brother, which might explain everything—the wealth, the cars, the blasé attitude to the potential ruination of life and limb.
But hey, we get it. Some men just want to watch the world throw a rod at 14,000 RPM.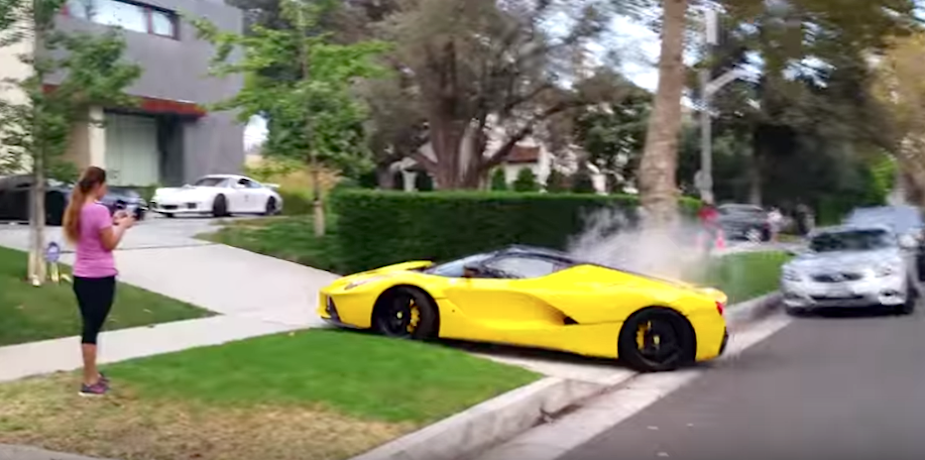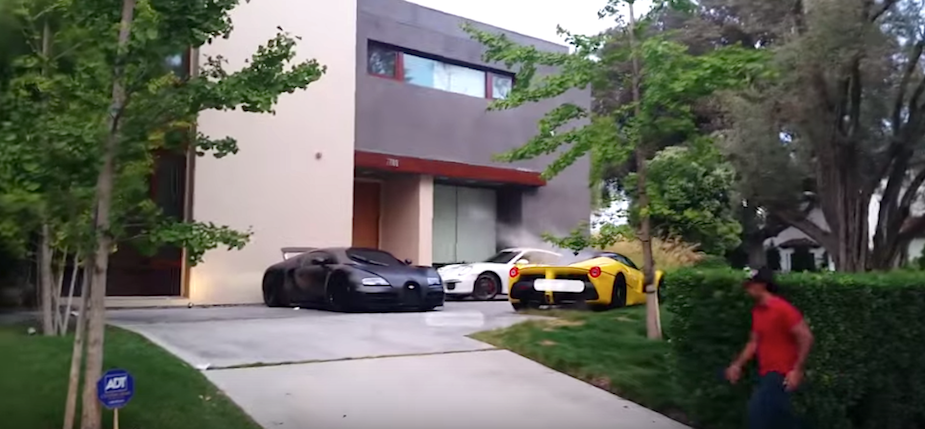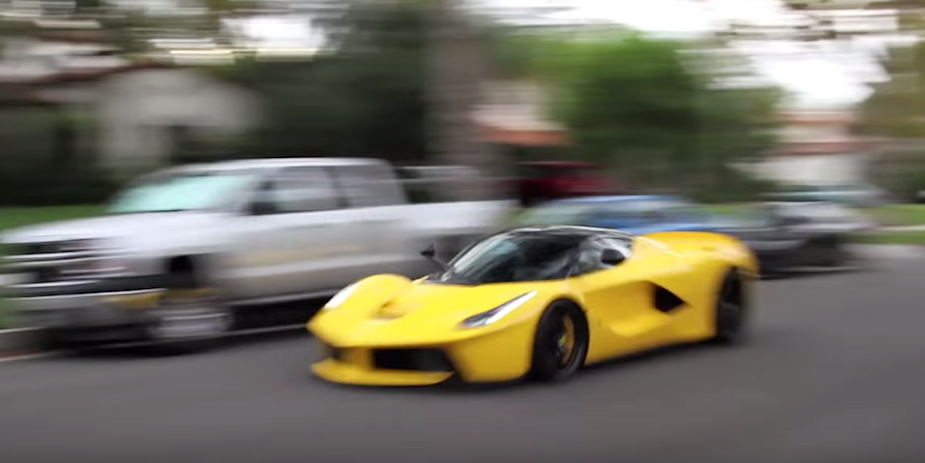 Comments
comments