A smokeshow may look cool off the line, but it doesn't mean a thing if it isn't backed up.
This Dodge Challenger is gunning to take out a C7 Corvette Z06. Both cars are automatics. But unless this SRT is modded up, how could it expect to take down a 650-horsepower Vette?
And yet, the smoky burnout it pulls before the launch really should have been translated to forward momentum. While it's spinning its tires, the Corvette gets the jump on it and carries it all the way to a finish.
Spinning ain't winning, as Road Test TV says, and they're right.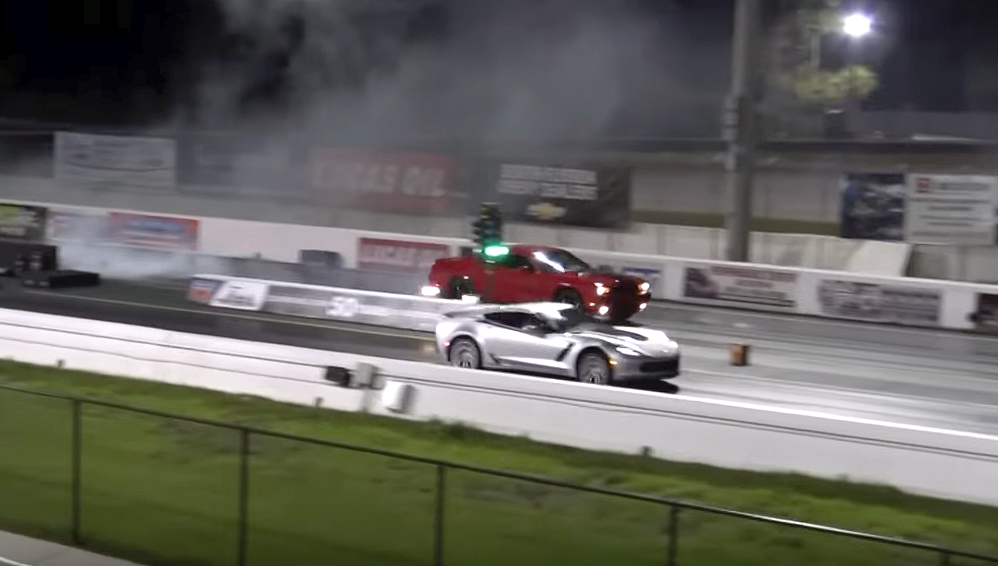 Comments
comments