A badass first-gen Camaro with a huge big block takes on a mean dark cherry Fox Mustang with nitrous. Who's gonna win? Cuz it seems like a fair fight to us.
Th NOSsed-out Mustang is raring to go, shaking and stirring, but it's the Camaro that launches with ferocity—laying down a pair of nice rubber tracks.
The big block sounds amazing. But the nitrous hits hard, and the Fox took the lead, and the Camaro wound up chasing it to the finish.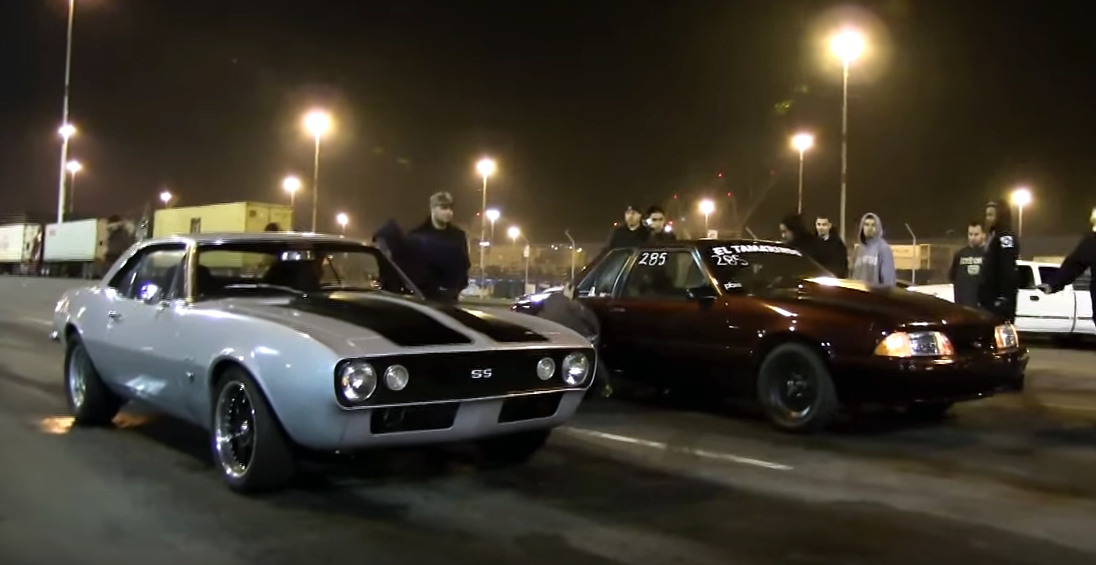 Comments
comments