Most new car owners never read the supplied manual, admittedly we don't either, but it seems as if the C7 Corvette Z06's manual reads "obligatory filmed burnout required" on page one, and this owner was more than happy to comply as you can see in the video above.
As a refresher, the new Z06 is powered by Chevrolet's new LT4 supercharged 6.2L V-8 engine, and cranks out 650 horsepower (485 kW) at 6,400 rpm, and 650 lb-ft of torque (881 Nm) at 3,600 rpm.
The Z06 accelerates from a rest to 60 mph in only 2.95 seconds when equipped with the all-new, available eight-speed automatic transmission – and achieves it in 3.2 seconds with the standard seven-speed manual transmission.
You'll find the new Z06 along with many other late model corvettes for sale in our Corvette Market here.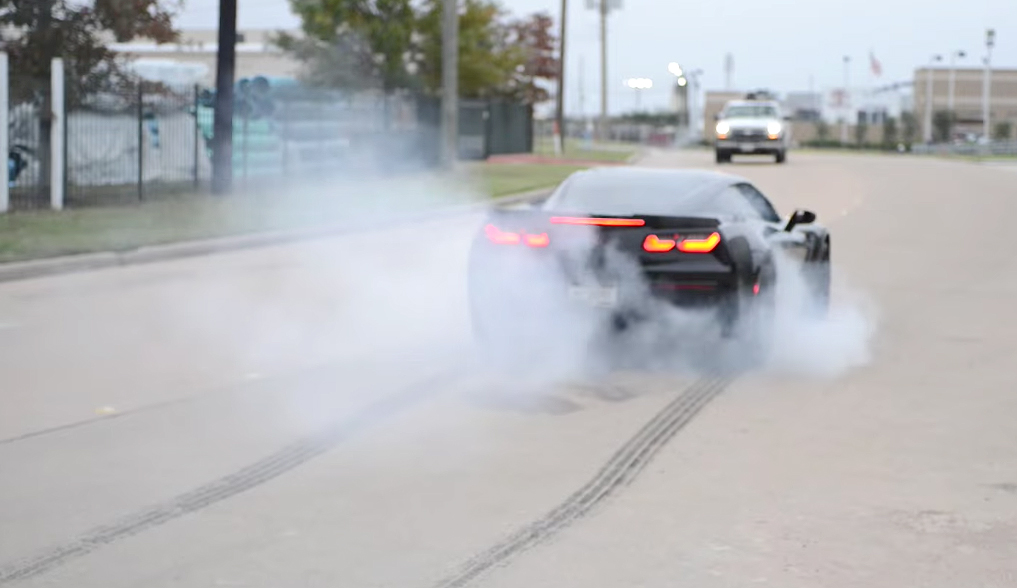 Comments
comments