This beautiful C2 Corvette doesn't come from where you expect. From the Great White North of Europe comes Kimmo "SIX-5" Nevalainen, who runs mid-11s in his 1965 Corvette Stingray.
Corvette Online writes: "When there were no more asses to kick at the dragstrip on his native continent…he packed up his 1965 Corvette, put it on a boat headed for the New World, and booked a flight for himself and his new wife from Helsinki, Finland to Baltimore."
The second he landed in America, he wasted no time. He brought the Corvette to Drag Week 2015, and then kept going—to LA, to Texas, to the Corvette's home in Bowling Green, Kentucky. All in all, he went 6,200 miles across America.
That's 6,200 miles with a 427 cu. in aluminum small-block, with AFR heads and Edelbrock fuel injection. Custom COMP cams and coil packs help out, as does a Tremec T56 six-speed.
Somewhere out there, legend has it, Kimmo is still roaming the dragstrips of America, looking to take down any rivals with a healthy dose of heavy metal.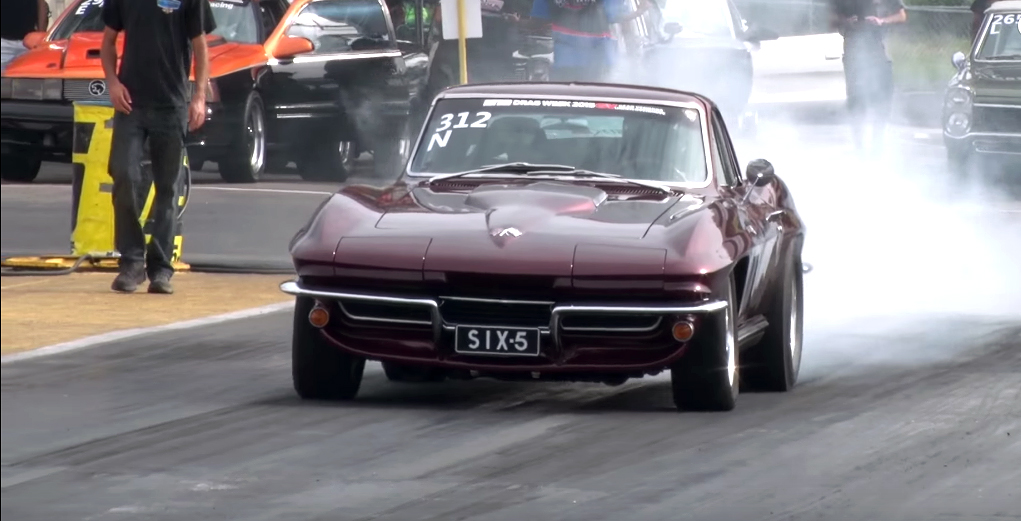 Comments
comments