At the Street Car Takeover in Atlanta, nonetheless. Maybe they just had to go there to get away with this festival of hellacious speed.
That's a modded Corvette C6 Z06 right there—cam, intake, and nitrous, which it doesn't even use, probably because it didn't need it on the strip.
And one at a time, it takes on a Lamborghini Gallardo, Dodge Challenger Hellcat, and a Nissan GT-R. The rotating group of friends even includes some guest stars.
Its best time? An 11.4-second quarter mile, at 129mph, though in one run it reached 139mph. That's one tough Corvette.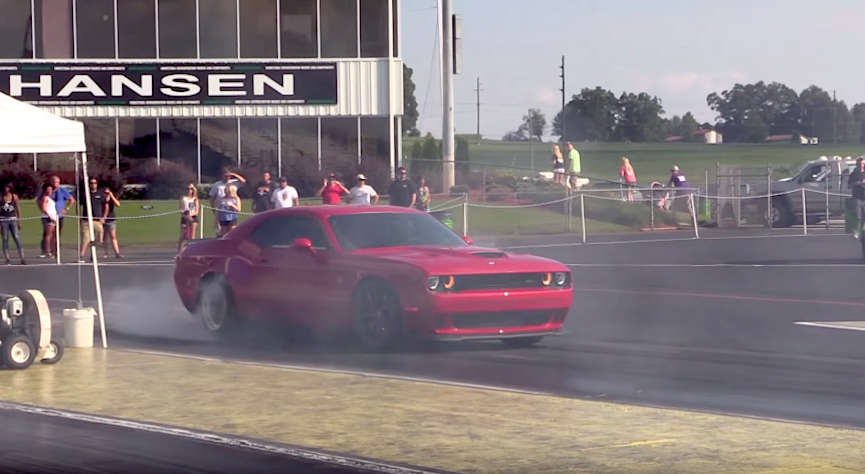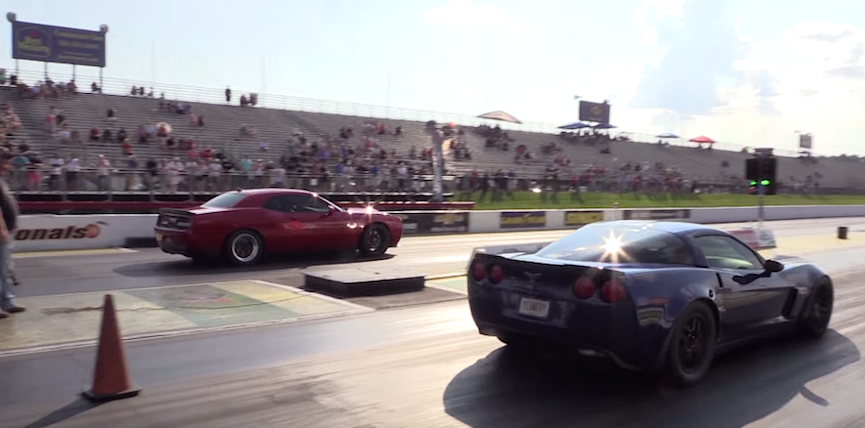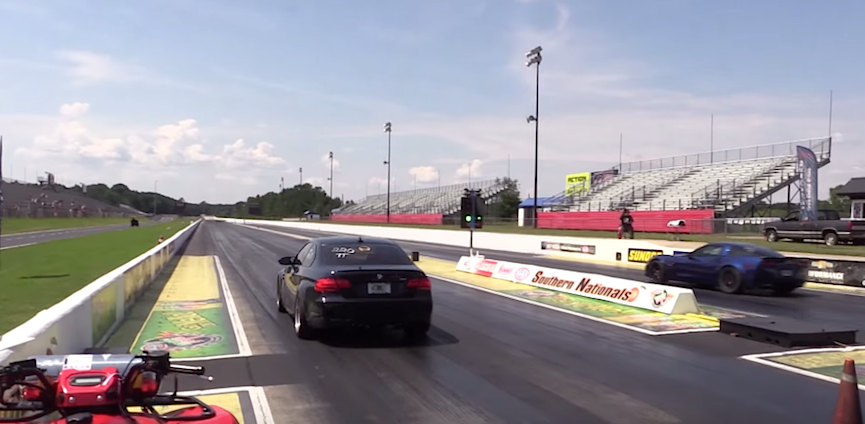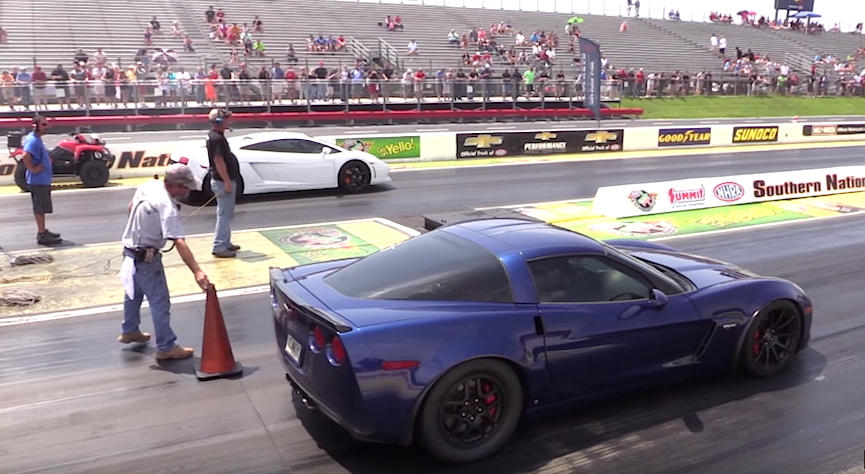 Comments
comments