Turn up the volume if you dare. This 1957 Chevrolet—well, not much of it is left from the Fabulous Fifties—packs a 383 cu. in. small-block and a supercharger whose whine can be heard by astronauts in space.
Even if Corvettes and Camaros and the new school are your thing, you can't help but doff your flat-brim cap to this drag-monster Bel Air as it tears Ozark Raceway Park a new one. Against a blacked-out Chevy Monte Carlo, both rocking torpedo launchers out of their hoods, it lays down the power and holds on for traction and dear life.
Watch it hit the low fours in the 8th-mile with extreme prejudice.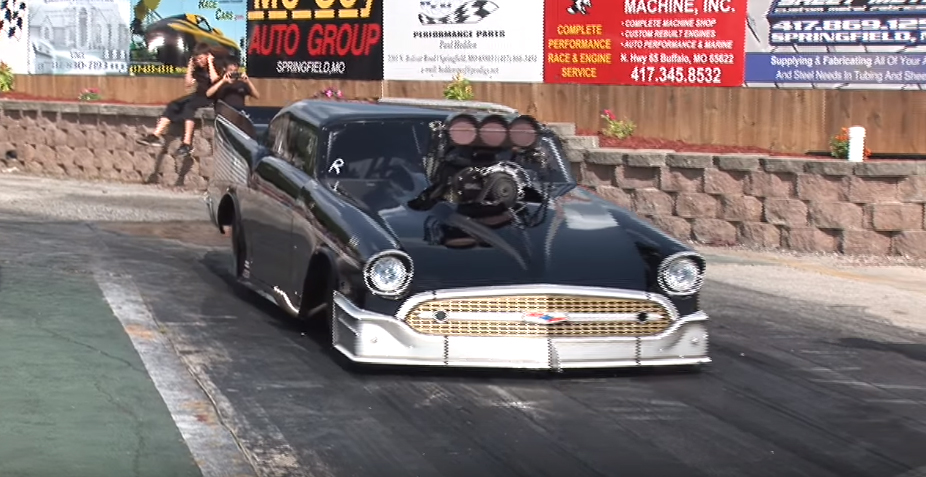 Comments
comments