We've seen this battle before, but not on the dragstrip. The streets of "Mexico" are one thing—but can a Tesla Model S P90D with "Ludicrous Mode" really take out a C7 Corvette Z06 on the strip?
Watch and find out. The Z06's 650 horsepower is a fair fight against the Model S's 532 horses, but its 650 lb-ft of torque is going to be a tough race against the instantaneous amount of horsepower that the Model S musters up from a standstill, all 713 lb-ft worth. Despite its unassuming looks the Model S P90D packs dual electric motors front and rear, along with AWD for that perfect launch.
This is one race that's too good to be spoiled. Obviously both sides are going to have their die-hards, but if you still think electric cars are bean-shaped wimps, a Tesla Model S P90D might prove you wrong at the next stoplight.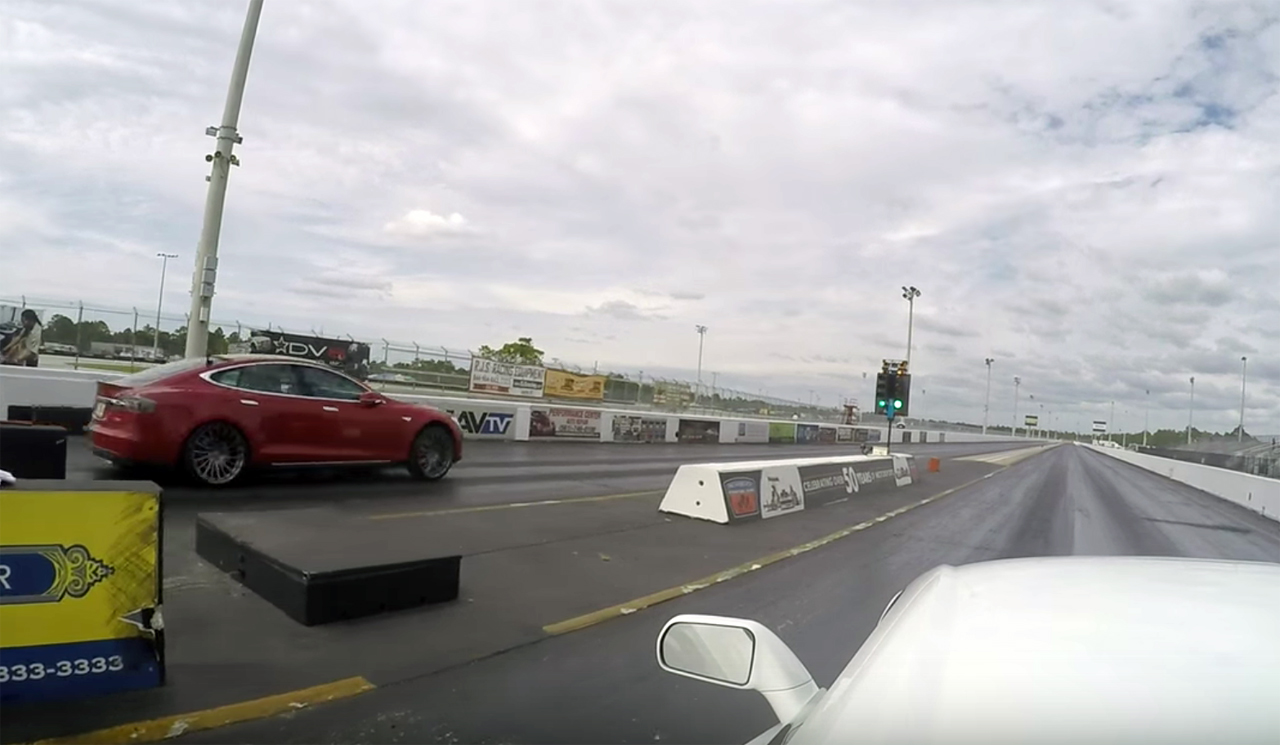 Comments
comments