Answer: way too damn fast.
That much is evident with this Pro Mod Corvette helmed by the legendary Troy Coughlin. Sponsored by JEGS, this C7 Corvette racer has 5.932 seconds at 248.11mph, according to DragZine.
These Pro Mod Corvettes are laying down power in the 3,000-horsepower range. Coughlin's Corvette is turbocharged, as allowed by NHRA rules, and is purpose-built to be a beast. "Colorfully painted and wholly unpredictable, the Pro Mod class is reminiscent of the early days of Funny Car racing," says JEGS.
Watch it launch off the strip and practically disappear. It's hard to wrap your mind around it. The way the car moves seems unreal, but that's how 250-mph passes are made.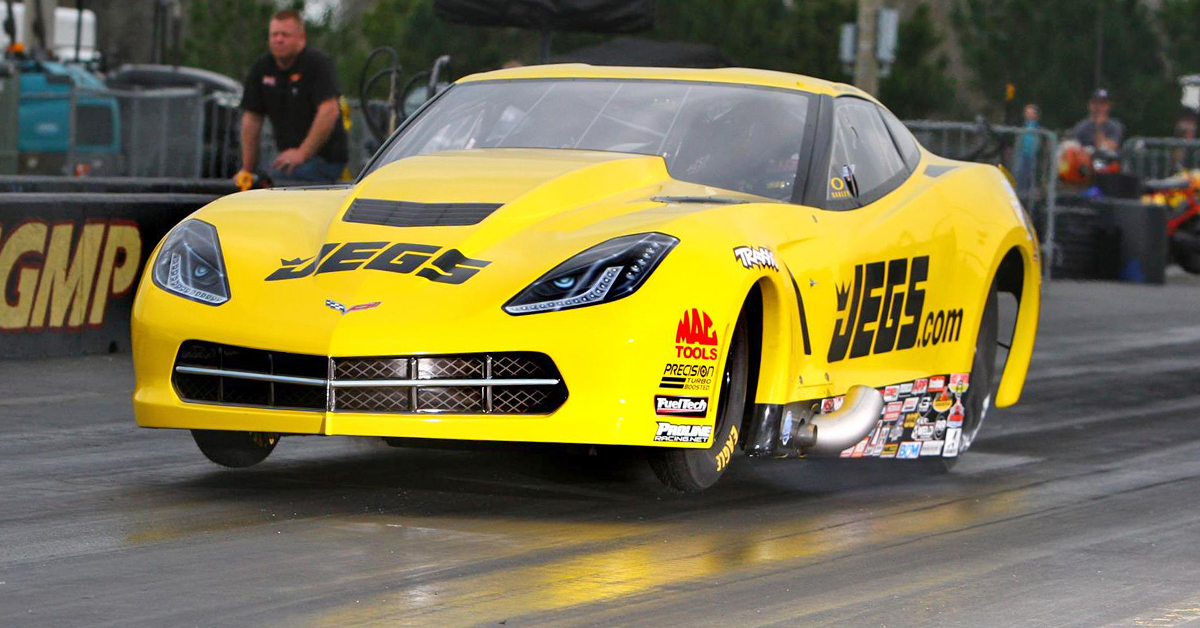 Comments
comments