This is one serious—and thoroughly murdered-out—drag machine.
According to its driver Keith, this Proline C5 Corvette Z06 starts with a 487 cu. in "small-block" and then adds a 90mm turbo setup. With a FuelTech FT500 fuel-injection setup, a tube-frame chassis, and all that custom fiberglass bodywork, it's Lights Out for all its opponents.
Watch it take on all sorts of incredible machinery, from fast Fox Mustangs to crazy Camaros. Basically everyone's packing twin-turbos at this event, and that Mustang is no slouch, either, with turbos 102mm in size.
But the Corvette lays down 4.11-second times at 190mph as the parachutes go up, and it's enough to take home the prize money.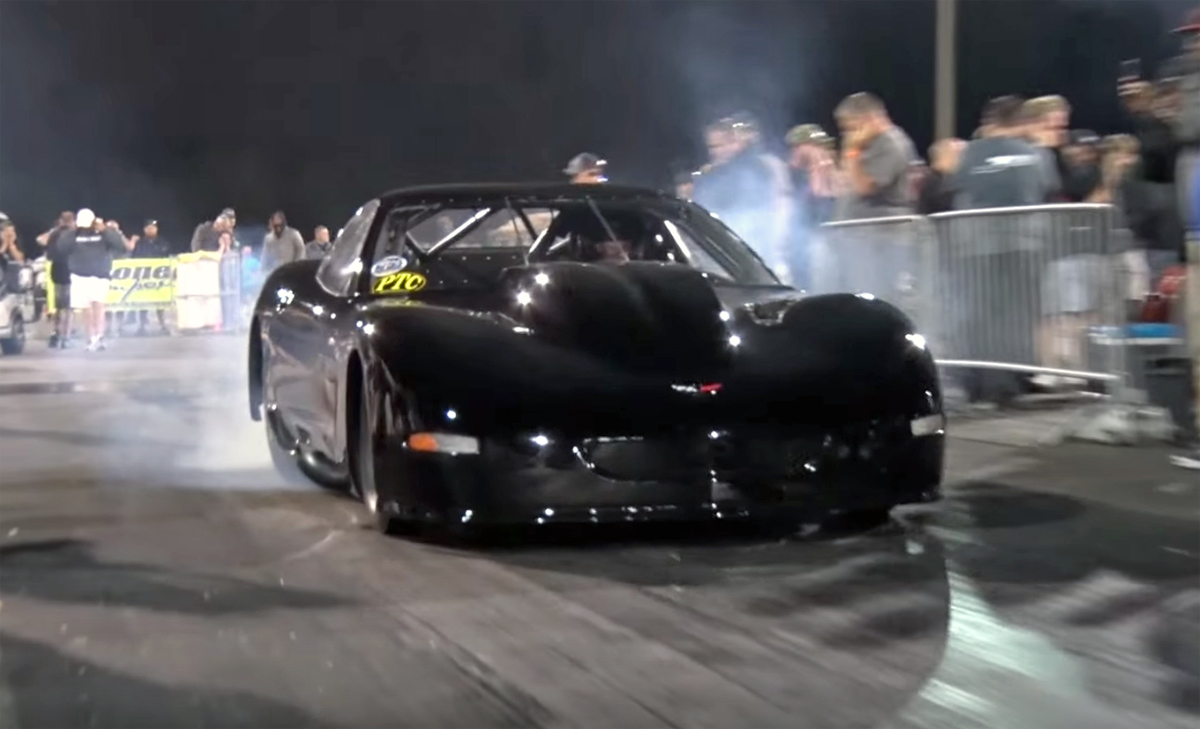 Comments
comments