Watch and listen in awe as drag racing master Tim Lynch's twin-turbo C6 Corvette Z06 lays down over 1,343 horsepower to the rear wheels with the help of some precise friends.
The car is a work of art from Vengeance Racing in Cumming Georgia (don't laugh), but the engine is built by Proline Racing. And what an engine: twin Precision 62mm turbochargers, an RHS block with All Pro heads, and a Lunati crankshaft mean that the engine strong enough to take on the world.
And then it's a trip back to Vengeance, for a quick dyno run that results in 1,343 rear-wheel horsepower and 1,224 ft-lb of torque. Check out the full gallery at Proline Racing's website, and then listen to how mighty it roars.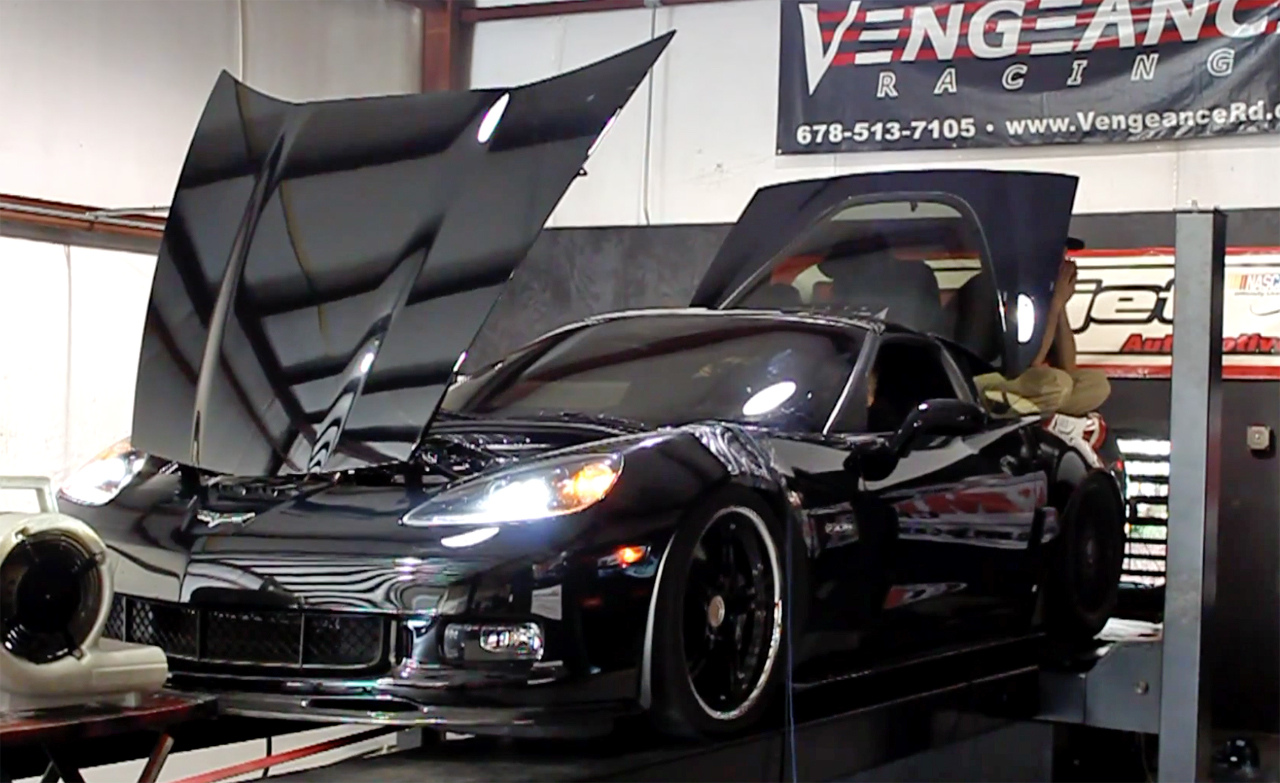 Comments
comments