Judging by the stats sheet, this Corvette is probably going to lose. After all, the GT-R it's facing has twice the power it does: 1,300 horsepower to the wheels vs. the Corvette's "paltry" 600.
And it does.
But for a single, shining moment, it claws off the line so fast that you might think there's something else going on. Barreling down the straightaway of this oval racetrack, the Corvette is the first off the line and holds the lead halfway down the 1,600-ft course.
And then, the Nissan GT-R's twin turbos kick in.
Still, this is a hell of a fun race to watch. Check it out above before you watch all the videos of 1,000-horsepower Corvettes.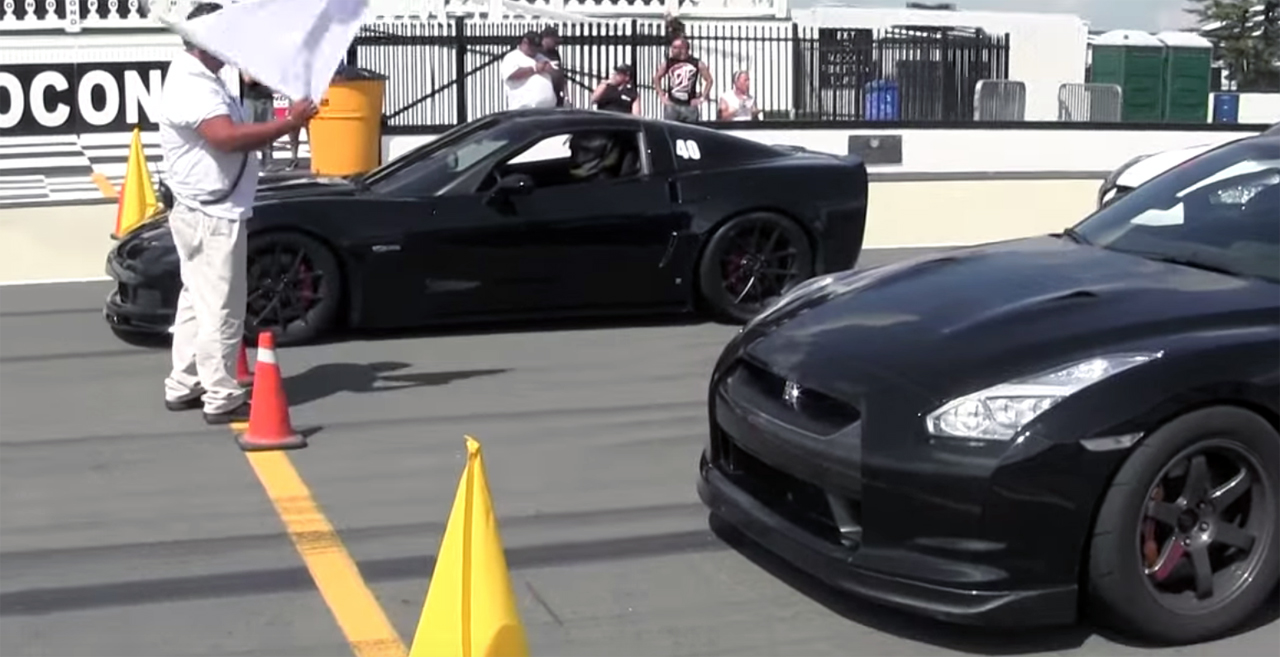 Comments
comments