The Pontiac GTO of the mid-2000s was one of the most underrated cars ever. We're calling it right now. An LS motor inside a svelte body, attached to one of the great automotive nameplates, made for a rare and quick beast.
Now, we get to see how an LS2-powered GTO fares against a screaming yellow C6 Corvette Z06.
Both of these cars were filmed at Bandimere Speedway in Colorado, 6,000 feet up. The Z06 saw a time in the high 12s, while the GTO was a little further behind, at 13.8.
The launches could use some improving, but the attitude (and the altitude) was there.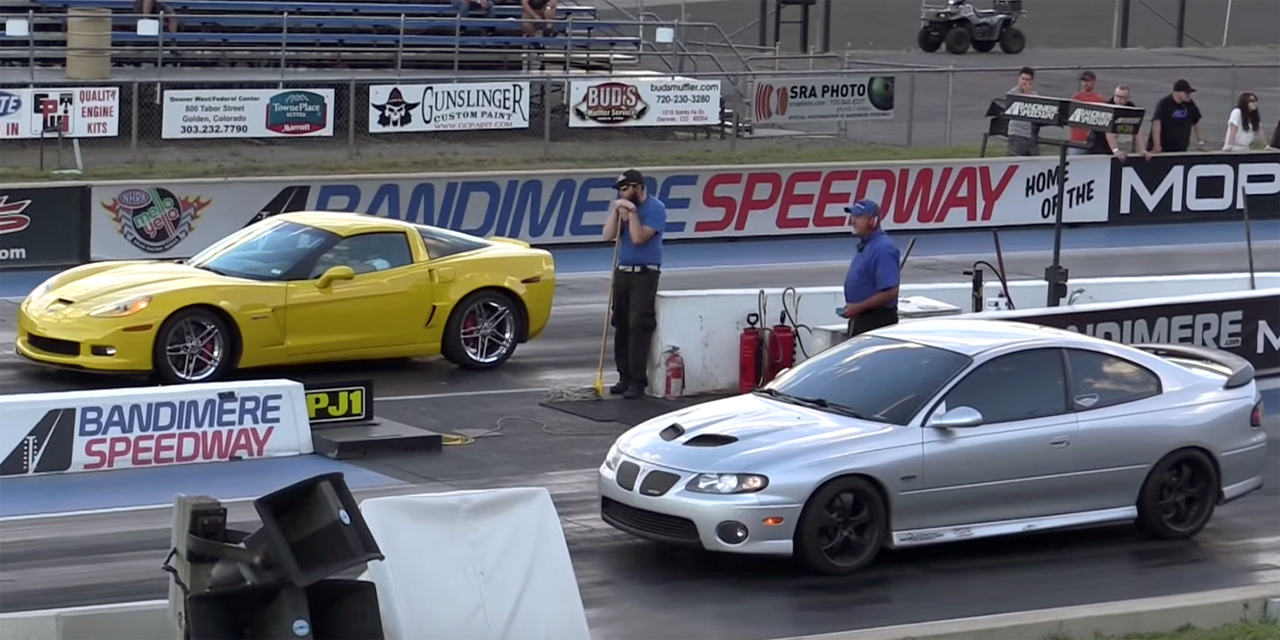 Comments
comments