Check out the highlight reel of this drag-radial machine, and you'll agree: this is one C7 Corvette that is destined for greatness.
Built by Alepa Racing and Rick Stevens Race Cars, underneath the stock body is a ProLine Hemi that's 548 cubic inches in size, laying down 3,500 horsepower to the rear wheels. The pair of Precision Turbochargers are a massive 102mm in size, and a trick FuelTech management system feeds that incredible big-block.
A tube-frame chassis and a trick adjustable suspension—"that looks like something straight out of an NHRA Pro Stock car," says Dragzine—keep all that power intact and on the ground.
The result? A radial racer that hits hard in the 3-second mark. A net of 3.85 seconds at speeds of over 200 miles per hour is good enough to break the National Pro Drag Radial Record.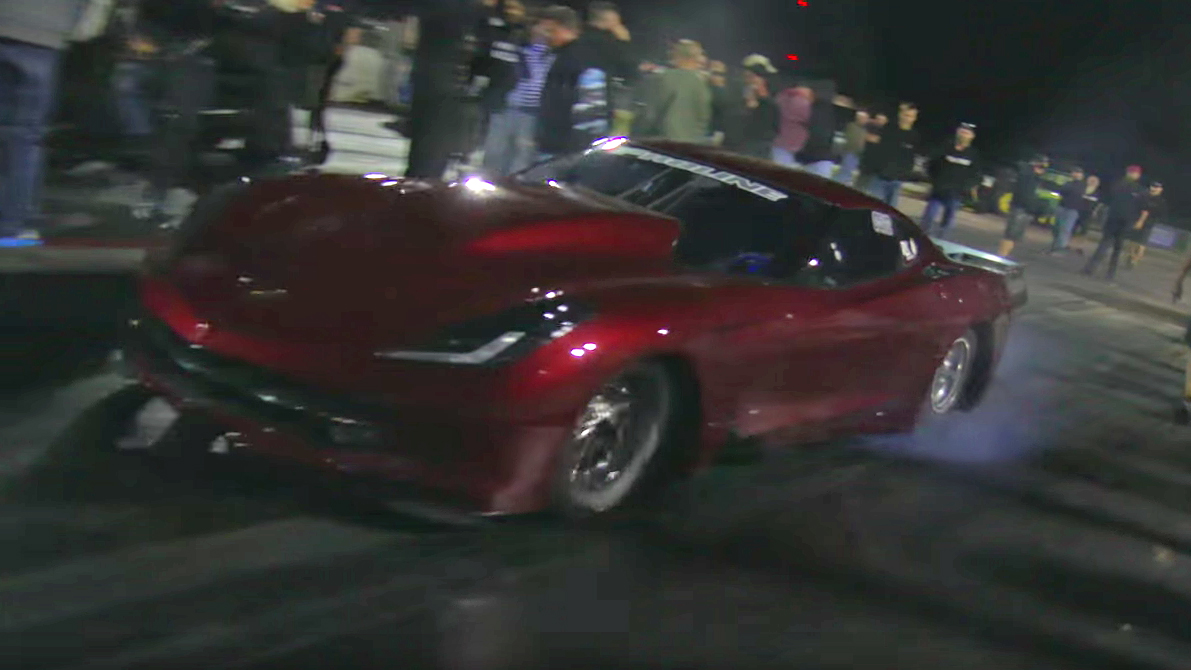 Comments
comments