There's one thing we can't get enough of, and that's Corvettes doing wheel stands. There's another thing we can't get enough of, and it's vintage Corvettes—especially the gorgeous C2 Stingrays.
So, you combine the two, and you get a lot of videos of some incredible Corvettes.
This beautiful blue 1965 Corvette Stingray is owned by the Hernandez family, driven by Tony, and it's got what looks like a big-block crate motor under its power domed hood, mated to a four-speed. Needless to say, it's quick. And it pops off consistent wheelies at the strip like nobody's business, raring up on those big rear meats.
All that wheely-in' is good for times in the mid-10 seconds. And it looks so good heading down the track.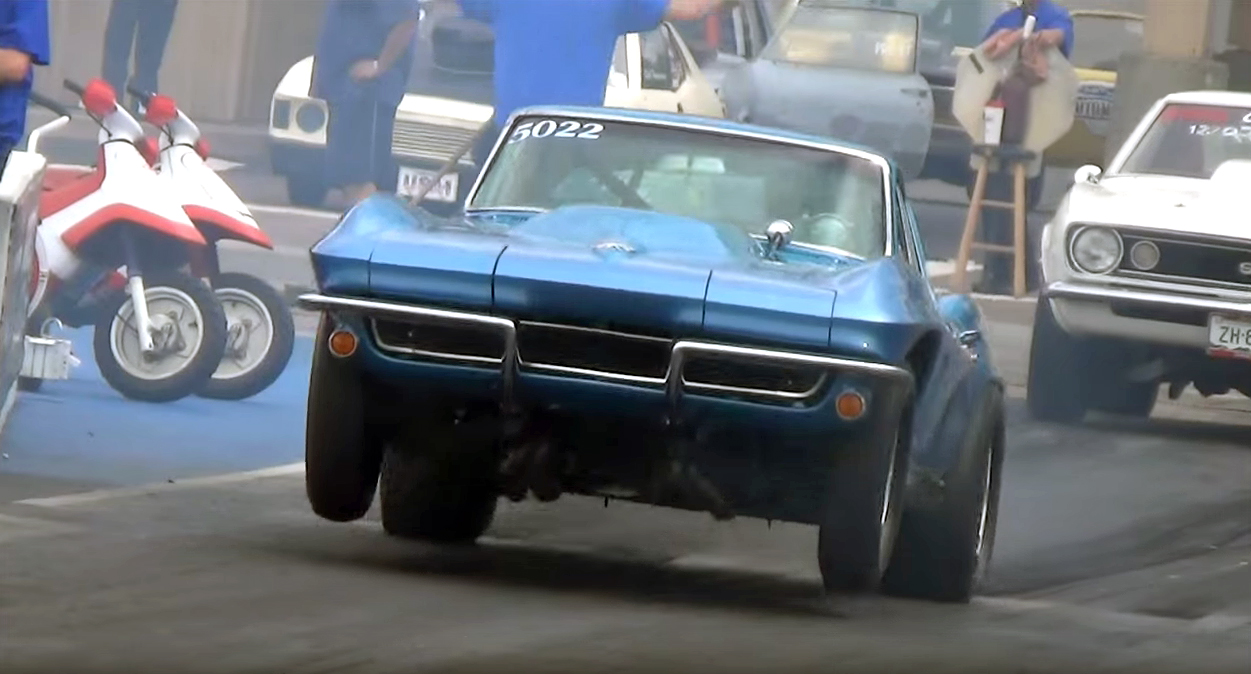 Comments
comments