Featured For Sale Near You Right Now
At the tail end of development for the C6 Corvette, GM unleashed one last monster to signal the end of that generation. Bringing back the legendary ZR1 nameplate, they stuffed a giant supercharged LS-9 in the slippery C6 frame, bringing to life the fastest Corvette in recent memory. Known for it's amazing speed, sharp looks, and clear hood inlay, the ZR1 has been a king of drag racing. Faster and cheaper than it's European counterparts, it's a hugely impressive car even years later.
But what happens when you line up a ZR1 with muffler delete and headers, with a far newer Porsche GT3 with a wicked exhaust? It's the best of Germany versus the last bastion of the much loved C6. Who do you think will emerge on top?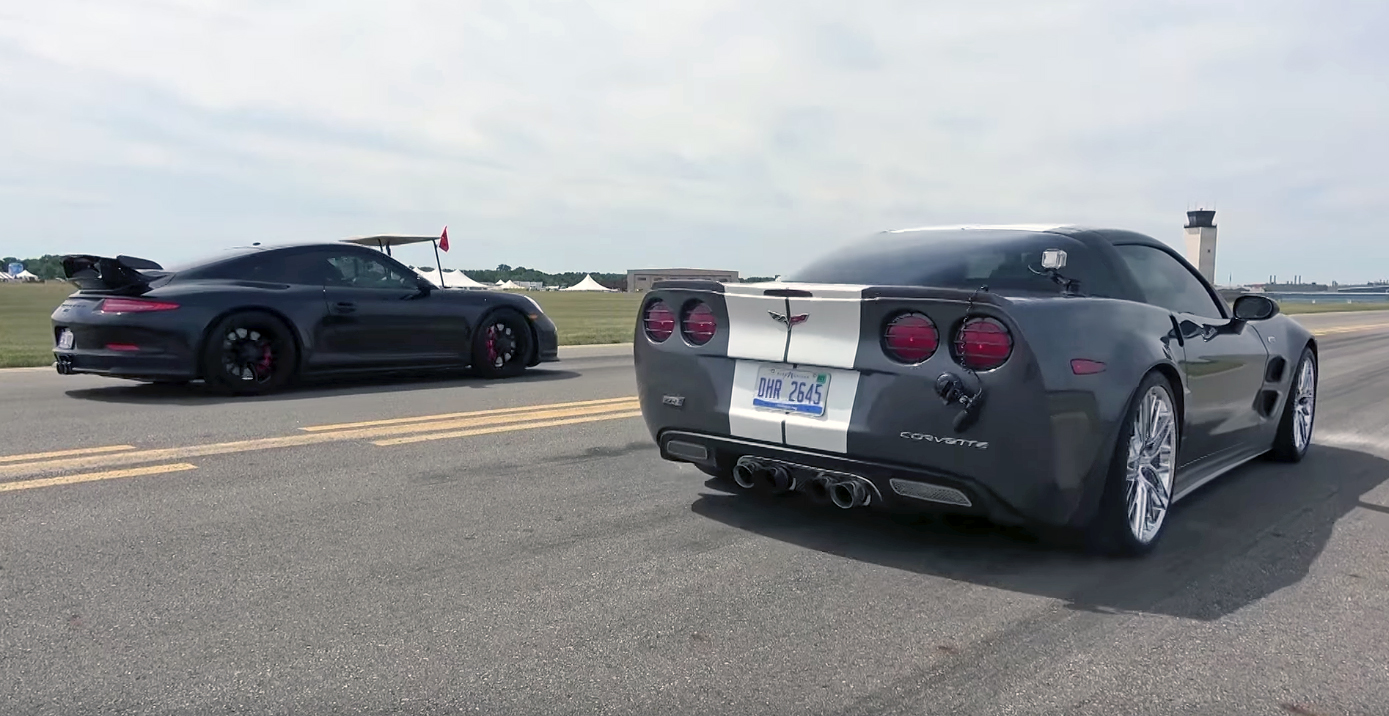 Comments
comments