If the Dark Knight himself were to take up drag racing, for no particular reason, he would certainly drive a 1963 Corvette Pro Mod with over 3,000 horsepower.
He would keep the "Gotham City" nickname, as befitting Swiss driver Bruno Bader's incredible supercharged Corvette, but maybe choose a more subtle paint scheme. But that's not for us to judge.
What we can watch, however, is the incredible runs that this Corvette holds. With a 526ci big-block built by Brad Anderson, a Kobelco K-9 "Superman" supercharger—maybe that was the plot to the recent Batman vs. Superman movie—and a Lenco 3-speed trans, this is an amazing beast.
Its best time? Here, it's 6.496 seconds, but Bruno's all-time record is 6.371 seconds. With 3,000 horsepower from that big supercharged block, it's a quick trip to the finish.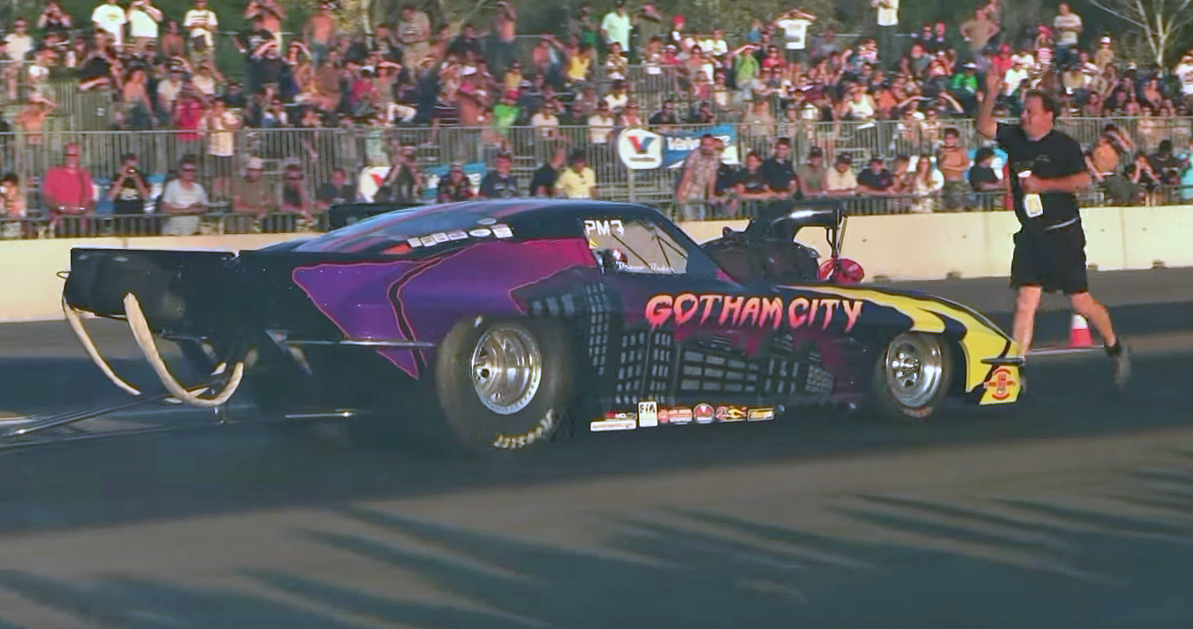 Comments
comments