It's a competition of 500-horsepower near-supercars.
At a high-performance driving event in Europe, this white C7 Corvette Stingray Z51 got a chance to face an Audi R8 convertible with its 5.2-liter V10 engine. With 540 horsepower, this is going to be a fun race to watch—and hear.
It's a day filled with all kinds of incredible cars: a Lamborghini Gallardo, a Mercedes-Benz AMG GT, a few Ferraris, and even a Porsche 918 are eagerly awaiting their turn to race. But it's the Corvette we're here to care about, and the German supercar it's about to smash.
There's some nice sounds as the Corvette runs from the cameraman and all the way across the asphalt.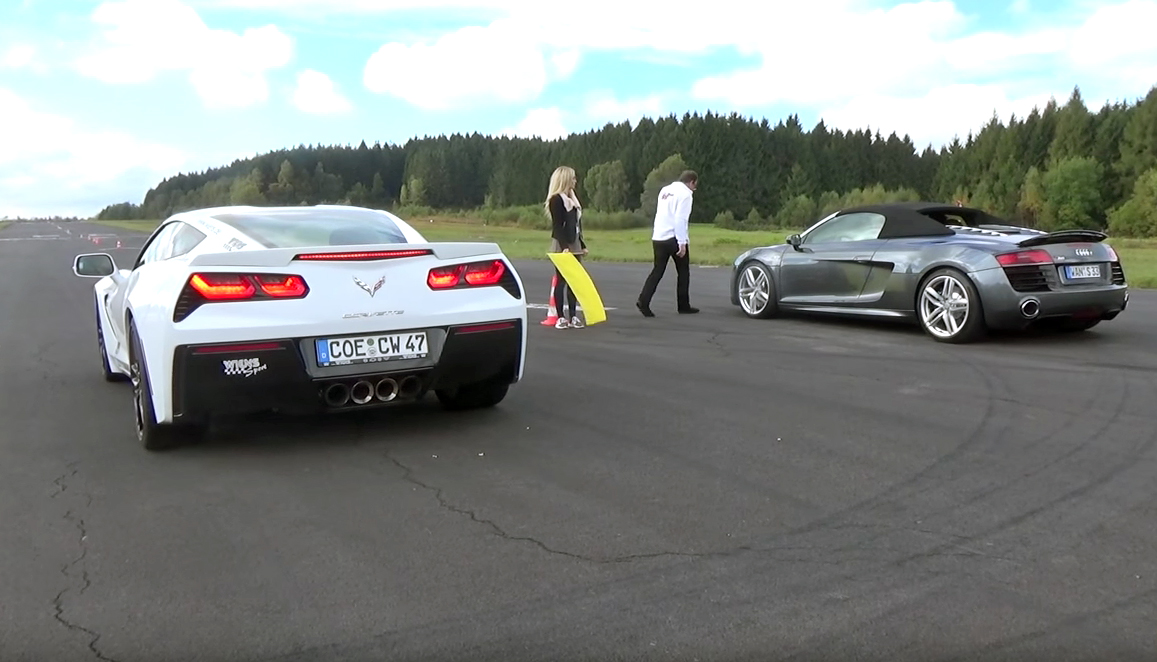 Comments
comments