We've got a terrible foursome here, all packing over 1,000 horsepower.
That's a 9-horsepower turbocharged BMW E36, a 1,100-horsepower Supra, a Nissan GT-R painted Lamborghini Grigio Telesto that also has 1,100 horsepower—and our star of the show, a C6 Corvette ZR1 with an aftermarket supercharger and nitrous. Guess how much horsepower it has?
Yep, 1,100 horsepower. This is a four-figure showdown that starts in a parking lot and heads out into the desert, away from civilization and danger. And that white ZR1 with black trim and black wheels just looks so right to us.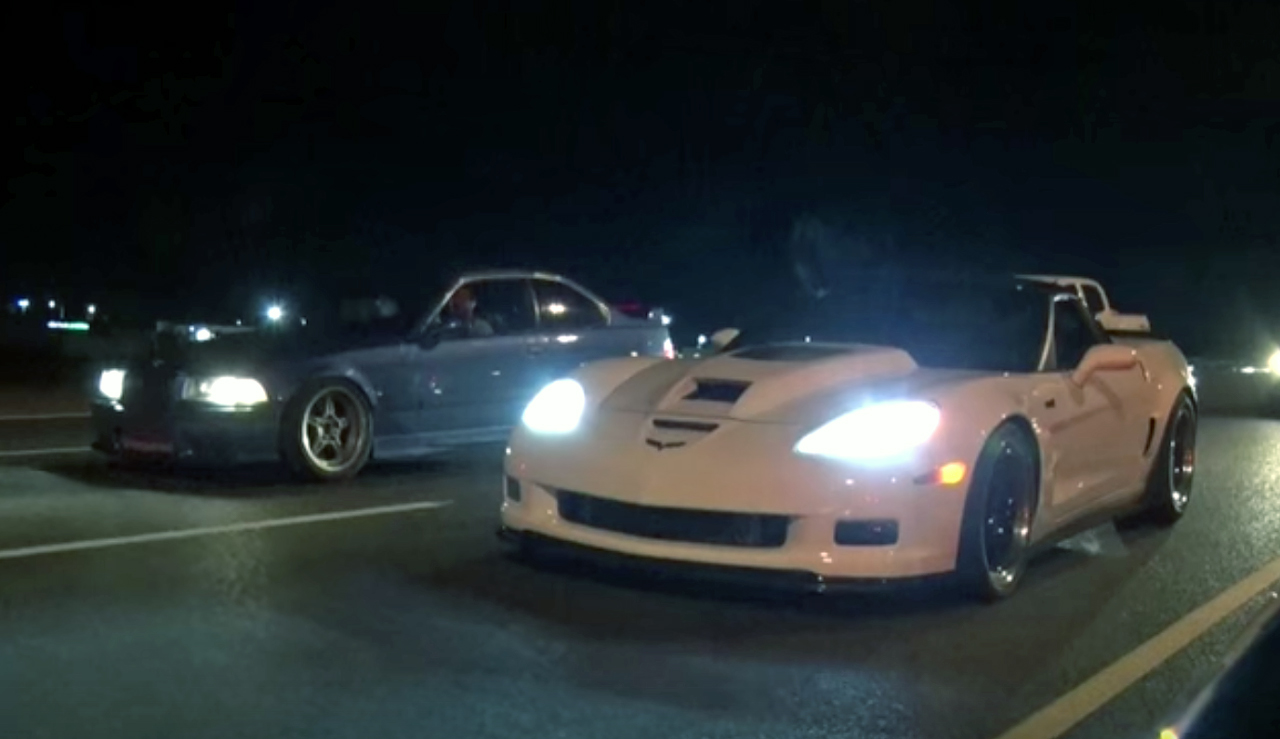 Comments
comments