This guy on his lime-green Kawasaki Ninja ZX-6R went out for a ride, trying to get his adrenaline fix. But against a C7 Corvette, he got dusted.
Watch from his helmet as he hits the highway, first against a bright-yellow Dodge Challenger SRT 392, which it handily leaves behind (after a few misstarts). Dodging traffic a few minutes later, this bike encounters our friend in the Corvette that's clearly packing a few extras.
The sport bike didn't stand a chance. The action starts at 5:30, and it is worth the wait. If you think a monster motorcycle sounded good, wait til you hear it up against this Corvette.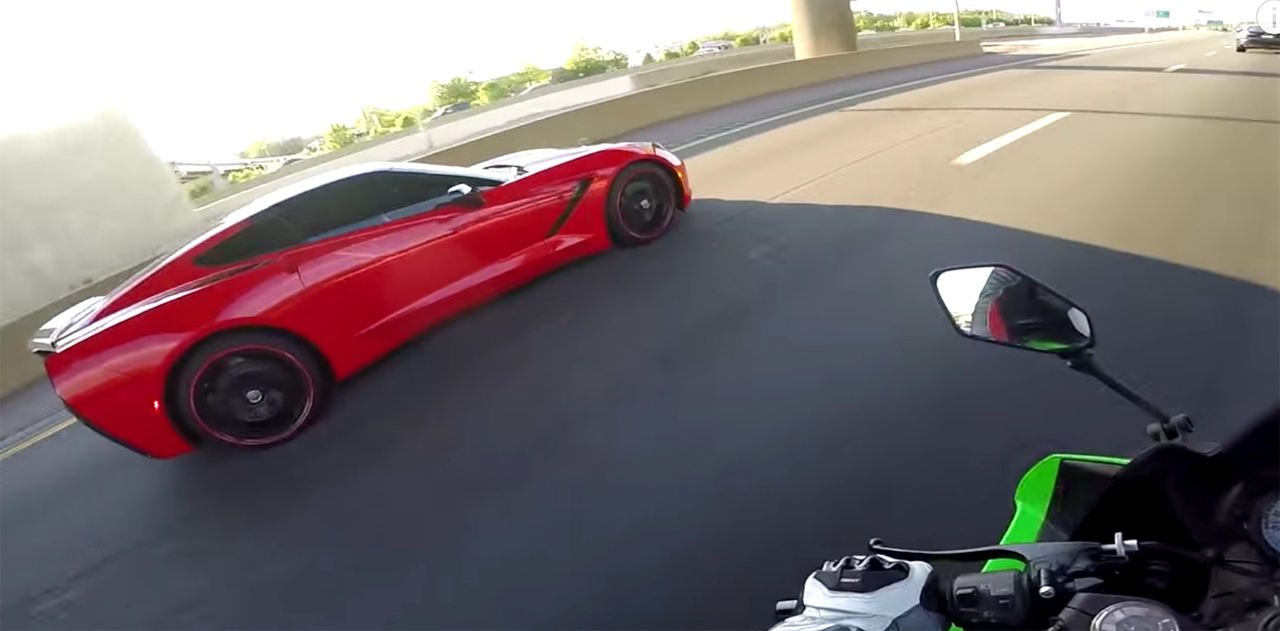 Comments
comments