We've seen our fair share of Corvette vs. Viper races, but instead of a runway, this one includes a banked superspeedway. Just for that added speed boost.
Watch this C6 Corvette Z06 take on a 2014 Dodge Viper around the oval, then thundering down the straightaway, through the cones. Watch from inside the Viper, too, as the intake/tuned Corvette leaves it behind.
For a few times, anyway. Watch the roll races here and revel in the sound of the exhausts booming off the sides of the superspeedway, and then argue away in defense of your favorite brand.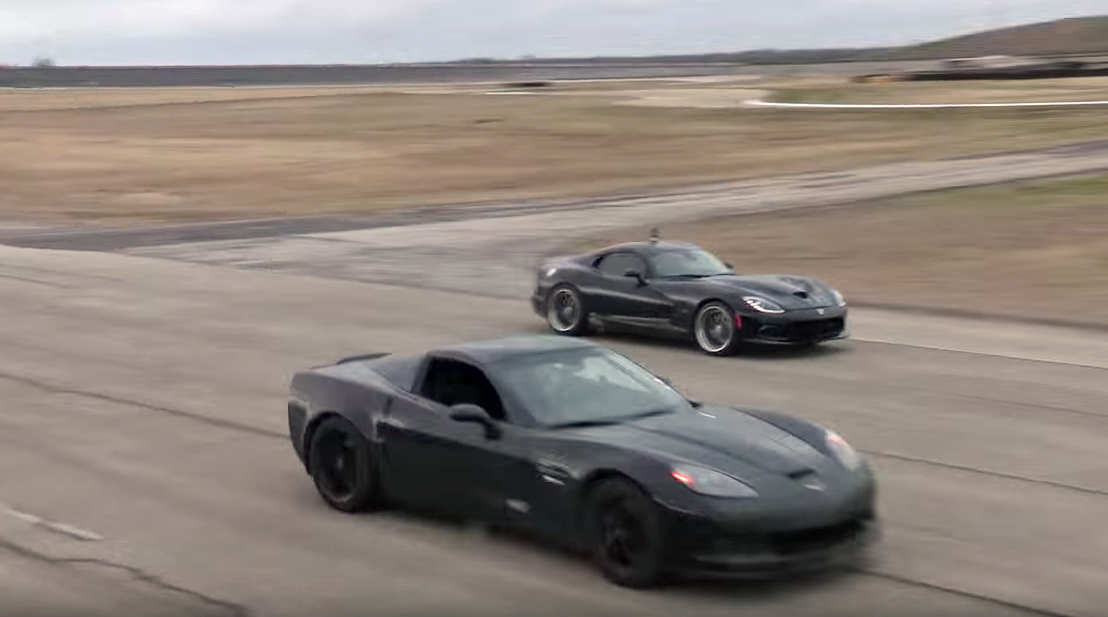 Comments
comments